To get an overview of the items you imported to the Channable platform click on the 'items' tab which is located on the left hand side of the screen.
The 'items' tab contains a full overview of all the items that are on your datafeed file.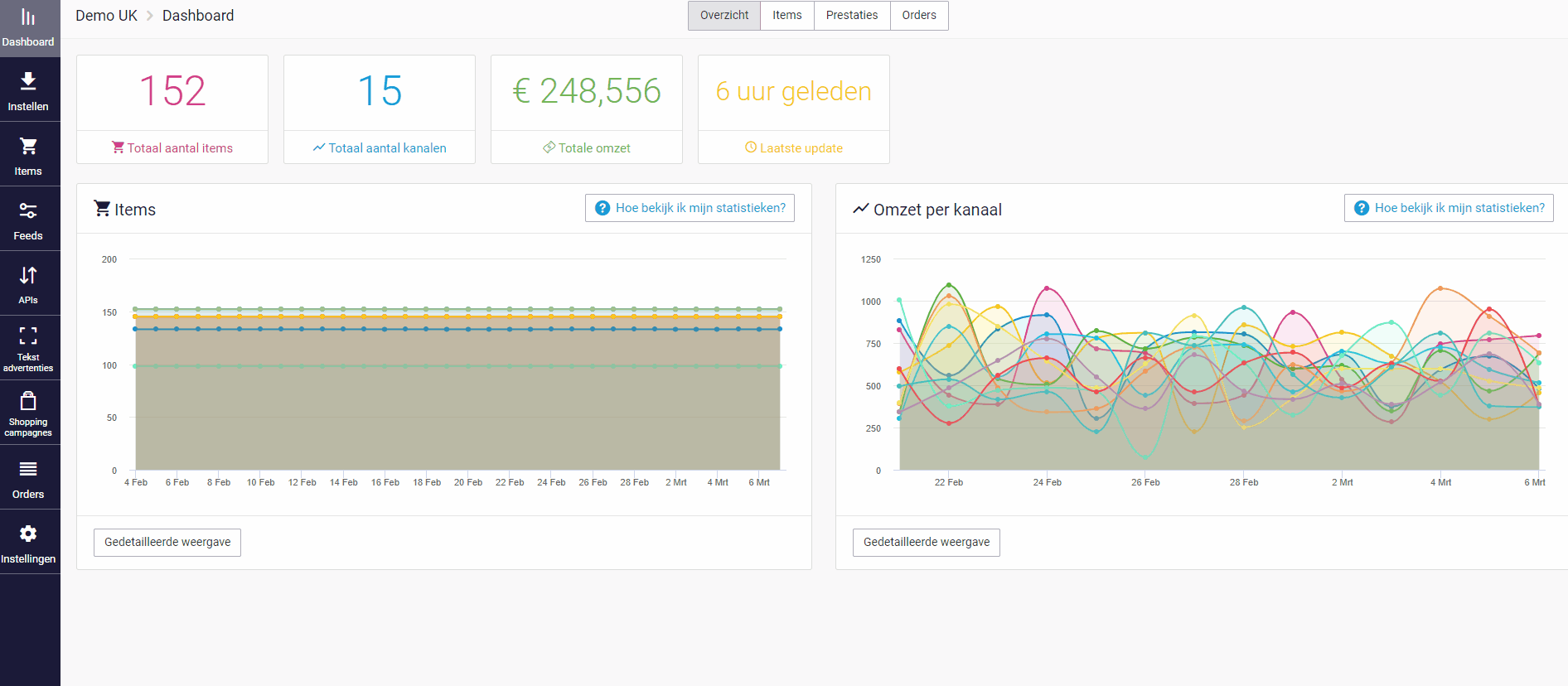 Viewing one item
Additionally, you can click on each item and get an overview of that items attributes including the title, description, brand, color, size, etc. If you are looking for a specific item, head over to the 'Items' tab and use the search bar to find the item. You can search for the product ID or, for instance, the title of the item. After you have found what you were looking for, click on the desired item to display an overview of all the item attributes.