The error
There are a number of different errors that the Quality check will show. One of the errors you can encounter has the format 'gtin'/'ean' contains invalid GTIN/EAN values.
There are certain constraints that can make an EAN code or GTIN code valid and whenever the code does not conform to these specifications it is considered invalid. This error shows you which items contain an invalid code.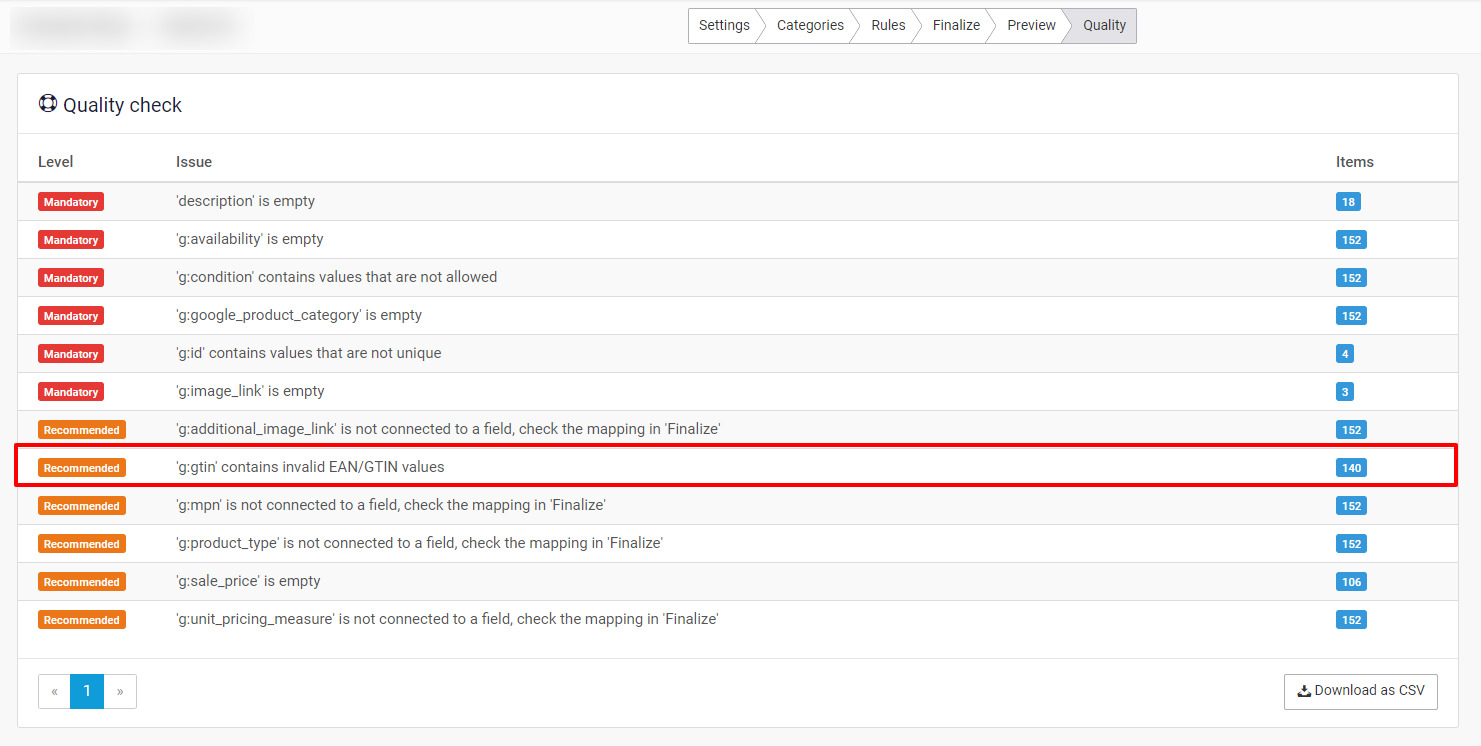 The solution
If the level of the error is "recommended" you can check the items that contain the error and change the code in your import file to a valid code. If the code is empty you will not necessarily need to add it to your import file.
However, if the level of the error is "mandatory" the code is necessary and needs to be filled in correctly for all items in the feed. You can either exclude the items that contain an invalid code from your feed, or you can change and add the codes in your import file so that they become valid codes.