You definitely can! Here is how you do it.
1) Add a new feed
Assuming you have created your webshop, navigate to the 'Feeds' tab of the interface.
To set up a new feed click 'Add new feed'.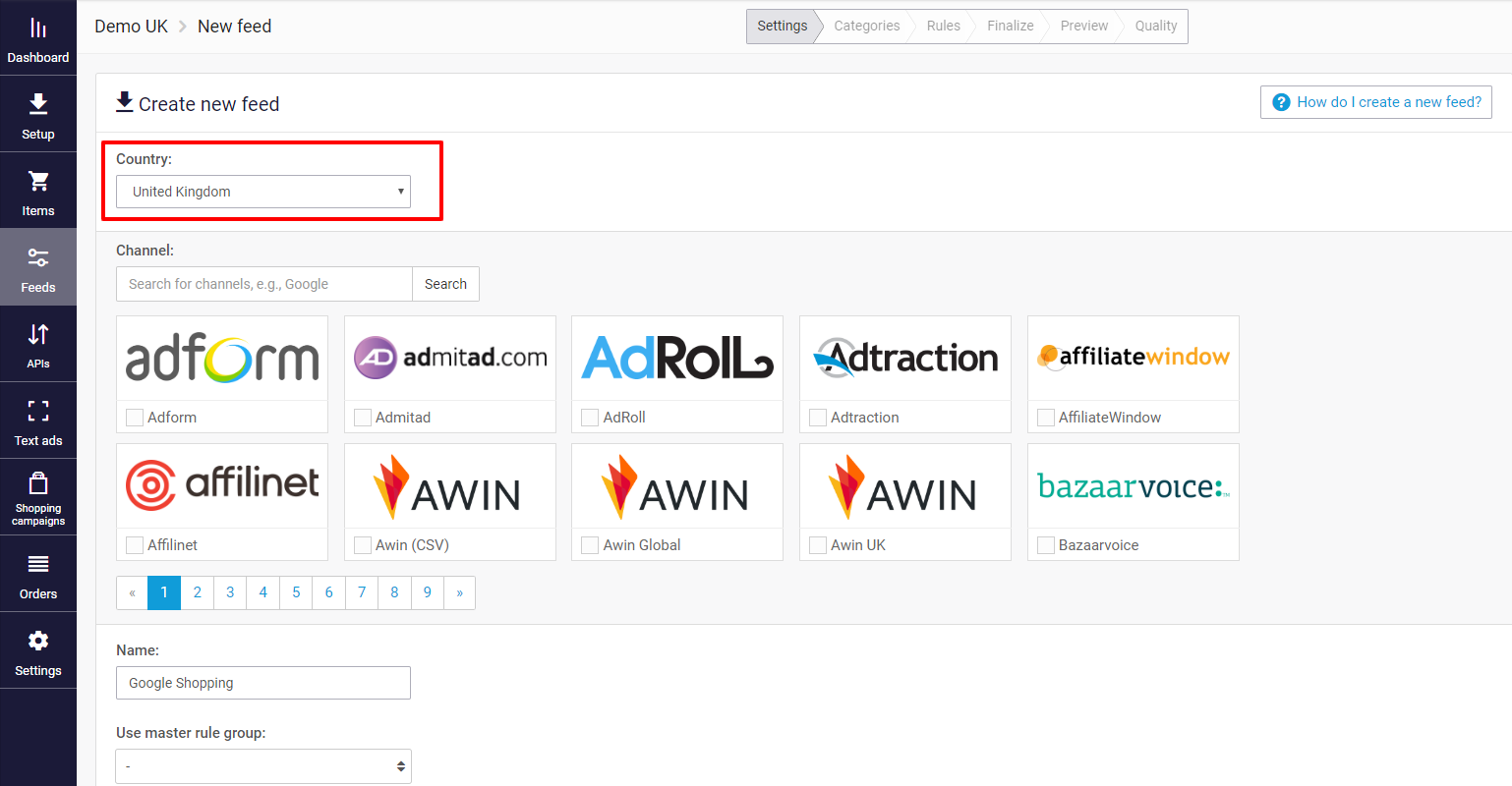 This will redirect you to the window where you set up your desired feed.
2) Filter by country
There you can:
1. Filter by country
2. Select a feed
3. Choose a name for your feed
After you selected the country where you want to export, you can select a feed by clicking through the pages or you can use the search bar at the bottom.