Paying your Channable subscription works a bit differently if you are a Shopify user and you have installed the Channable app in the Shopify App Store. In this case your Shopify store will be charged for your Channable plan.
How the process works:
You install the Channable app as described in our Shopify helpcenter article
You create a Shopify payment method for your Channable company (see below)
You choose a plan for your Channable company
Channable will bill your Shopify store each month, based on the current Channable plan
Important: You are allowed to add multiple projects (both Shopify and non-Shopify) to your Channable company. However, we will charge the full Channable plan to the Shopify store that you have selected in the Shopify payment method (see below). If you don't want this, you will have to create separate Channable companies for your Shopify stores.
Creating a Shopify payment method
To allow us to charge your Shopify store, you need to create a Shopify payment method in Channable. You can add this payment method under the Billing tab of your Company settings.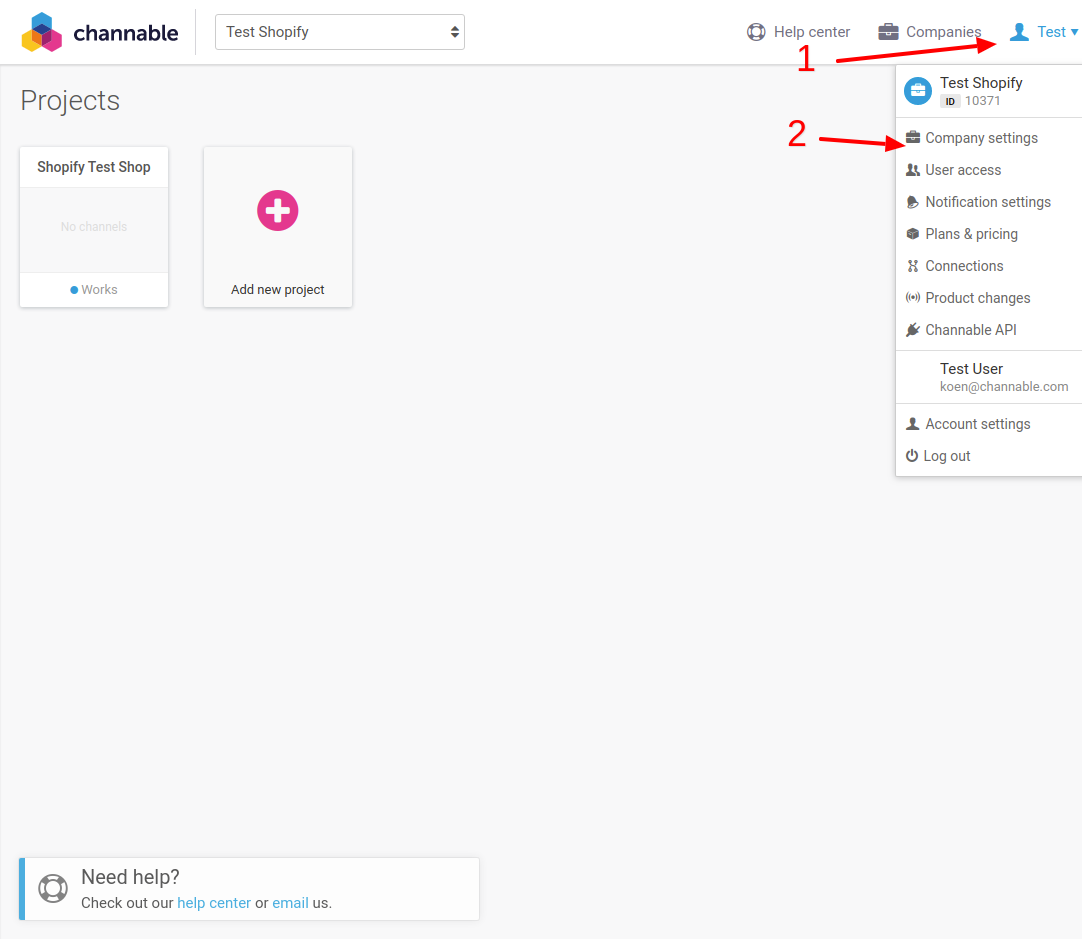 Under the Billing tab click on Add payment method.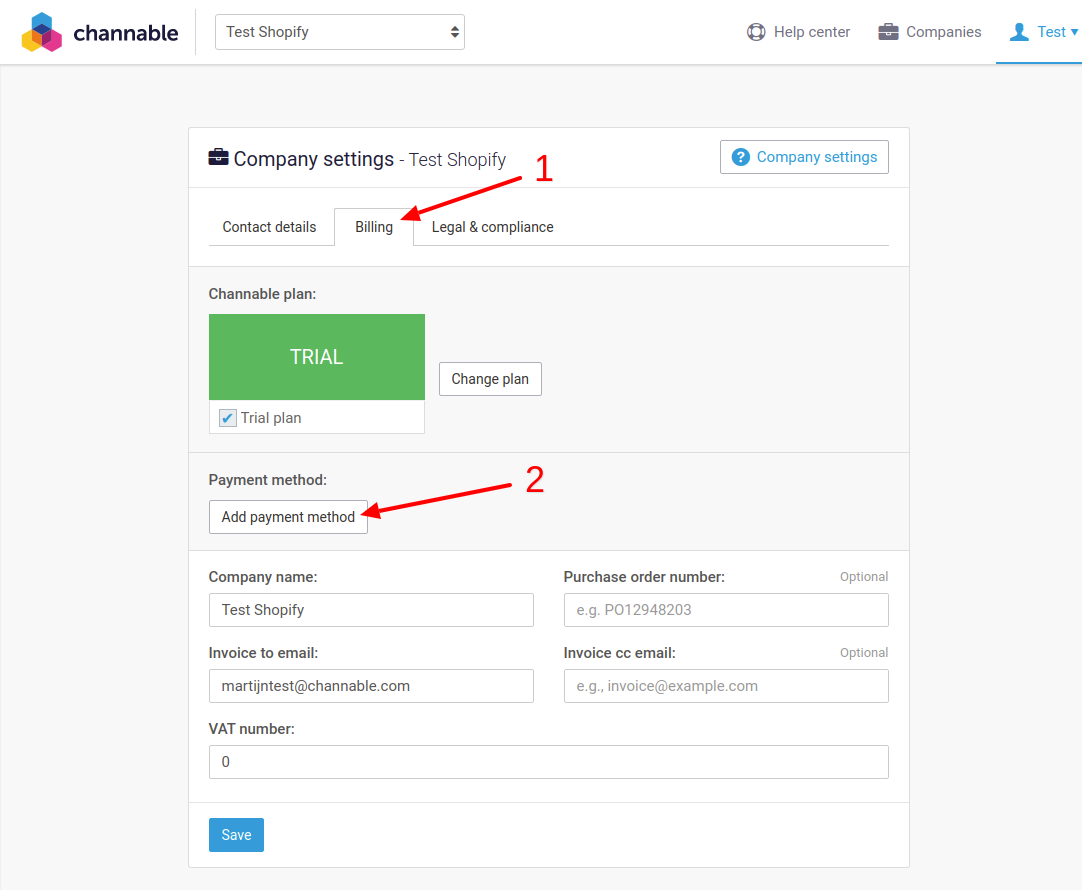 In the next screen select your Shopify connection.
Reminder: the connection you choose here will determine which Shopify store will be charged for your company's Channable plan.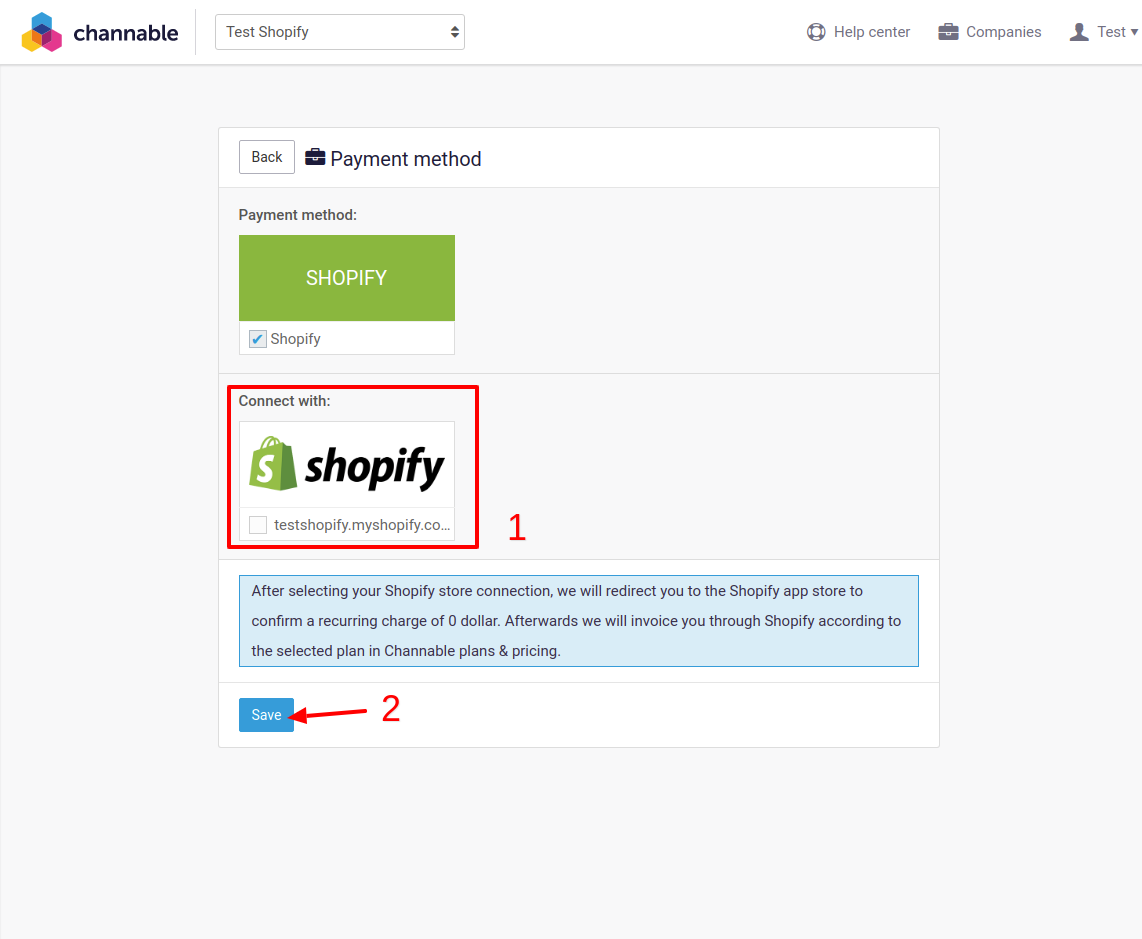 Next, you will be redirected to your Shopify store. Here you will need to accept a recurring charge of 0 dollars, which allows us to make a monthly "Usage Charge" to your Shopify.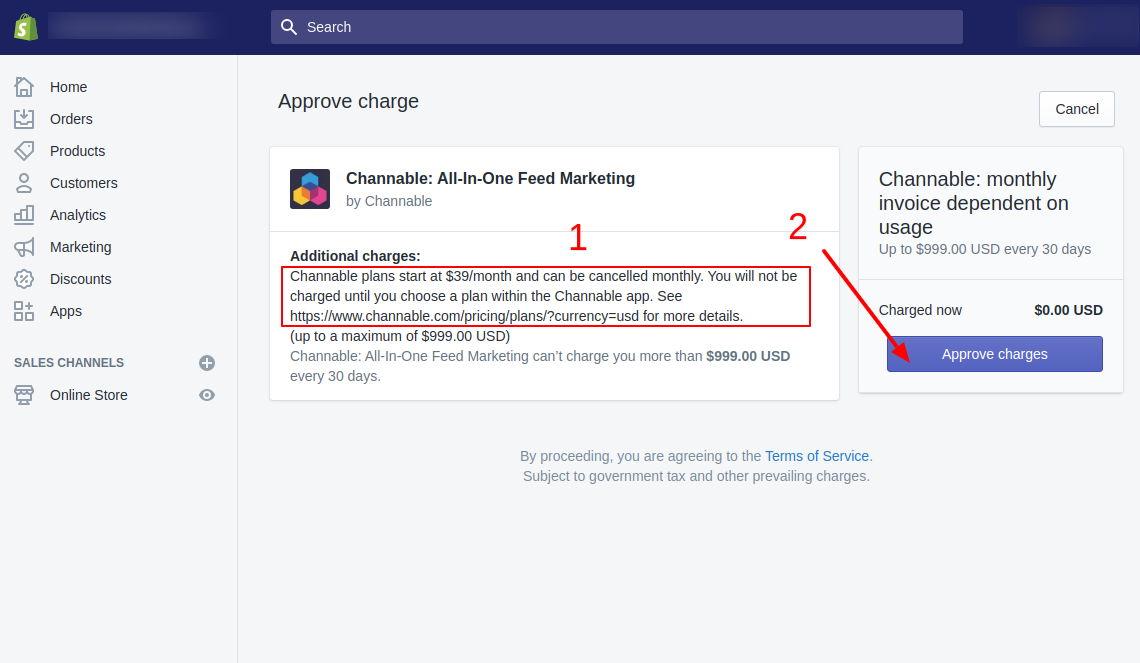 After approving the charge, you will be redirected to the plans page of your Channable company. The plan that you select here will be the plan that will be charged to your Shopify store.