Google Local Inventory Ads (LIA) are used to promote the local inventory of a physical store in the area. If you want more information about what they are and how to use them, please see this link.
How to setup a local inventory feed
Go to feeds and click on 'Add new feed'. Search for 'Google' and select the 'Google Shopping feed' Channel. Select the country you want to advertise in, and then select the type of market: 'Local Product Inventory' and click 'continue'. Note that if you don't see 'Local Product Inventory' that means that the country you are trying to advertise in does not support this feature yet.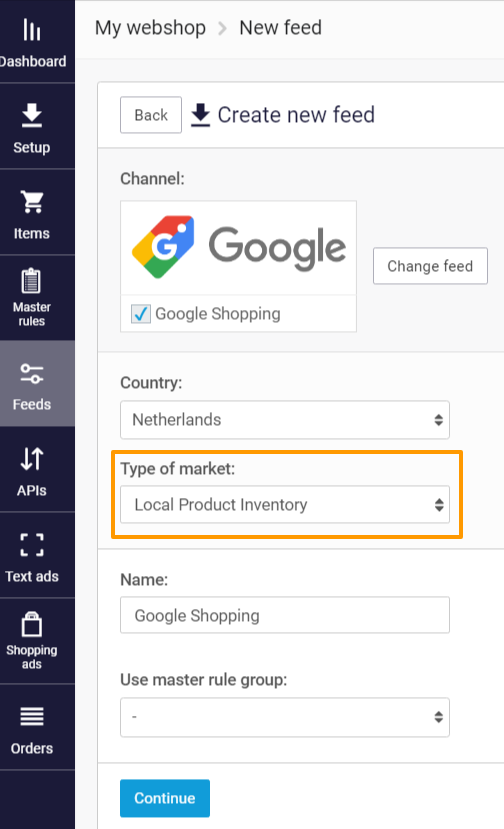 Once you have done this you can set up the feed just like you would set up any other feed. Keep an eye on the required and recommended fields in the finalize step for the Local Product Inventory, as they are different from the other markets. Elaboration on the fields can also be found here.