Creating your Google Ads is done in the campaigns and Ad groups steps of your generator. To set up the main part of your ad navigate to the Ad templates tab within the Ad groups step.
Main templates
In the main templates you choose what will be displayed in each field on the template. It is mandatory to fill out the Headline 1, Headline 2 and Description 1 components. The Headline 3 and Description 2 components are optional and can be used to add additional information to your ads.
When filling in the components you can use dynamic fields, ad customizers and keyword insertion to use the information of your items and customize your ads further. For more information on how to use ad customizers, see our ad customizers support article and for more information on how to use keyword insertion, see our keyword insertion support article.
You can add up to five main templates by clicking on 'new ad template' at the bottom of the screen. There must always be one main template without an ad customizer.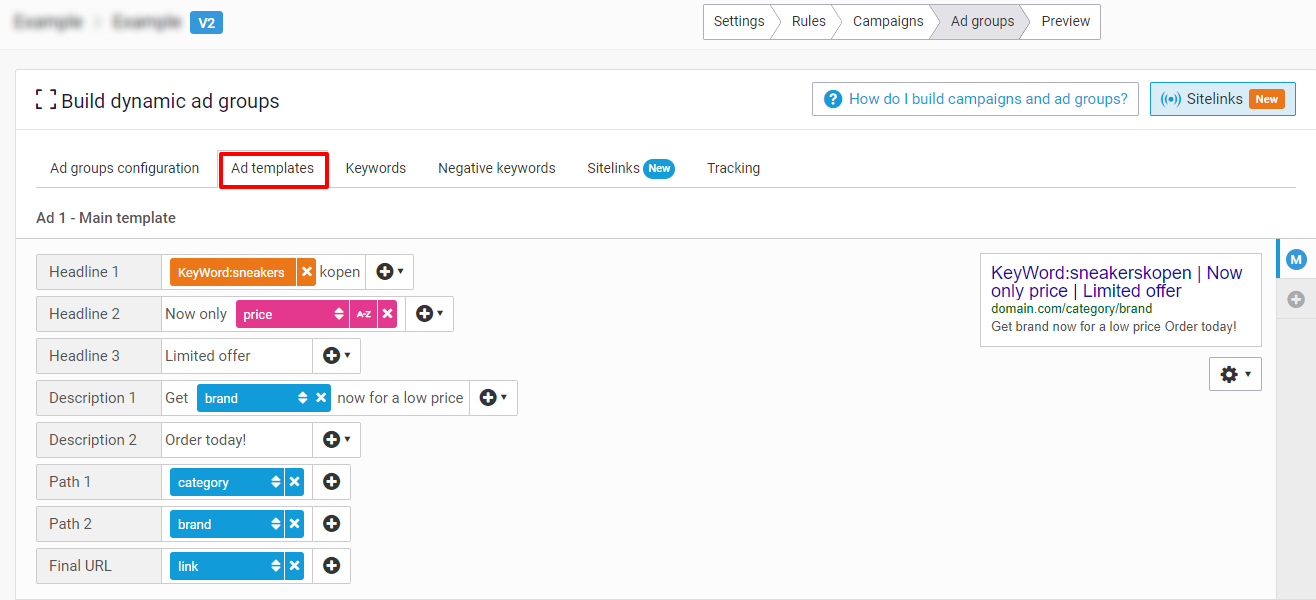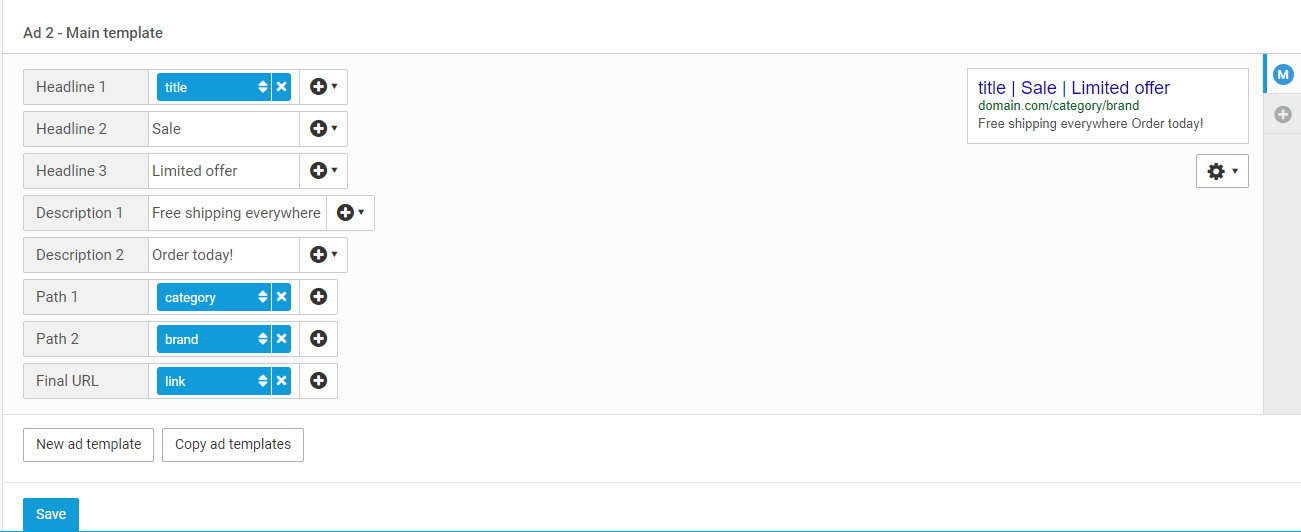 Backup templates
If you add dynamic fields to your Google Ads templates it might happen that the maximum number of characters of some fields is reached. For instance, the maximum length of 'Headline 1' is 30 characters. For other limits of the main templates, see our support article.
To circumvent errors for these limits you can add 'Backup templates' to your main templates. These backup templates function as a backup in case fields in primary templates exceed their maximum length. You can add up to four backup templates per main template and use these backup templates to ensure that you send correct ads to Google Ads every time.