In the 'Rules' step of an export a lot of things can happen to your items. You might change your item's titles, exclude items or set the category of your items. In each rule you can have an overview of which items are exported and what data (e.g. price, title, category etc.) for those items looks like when it's being sent to the export channel.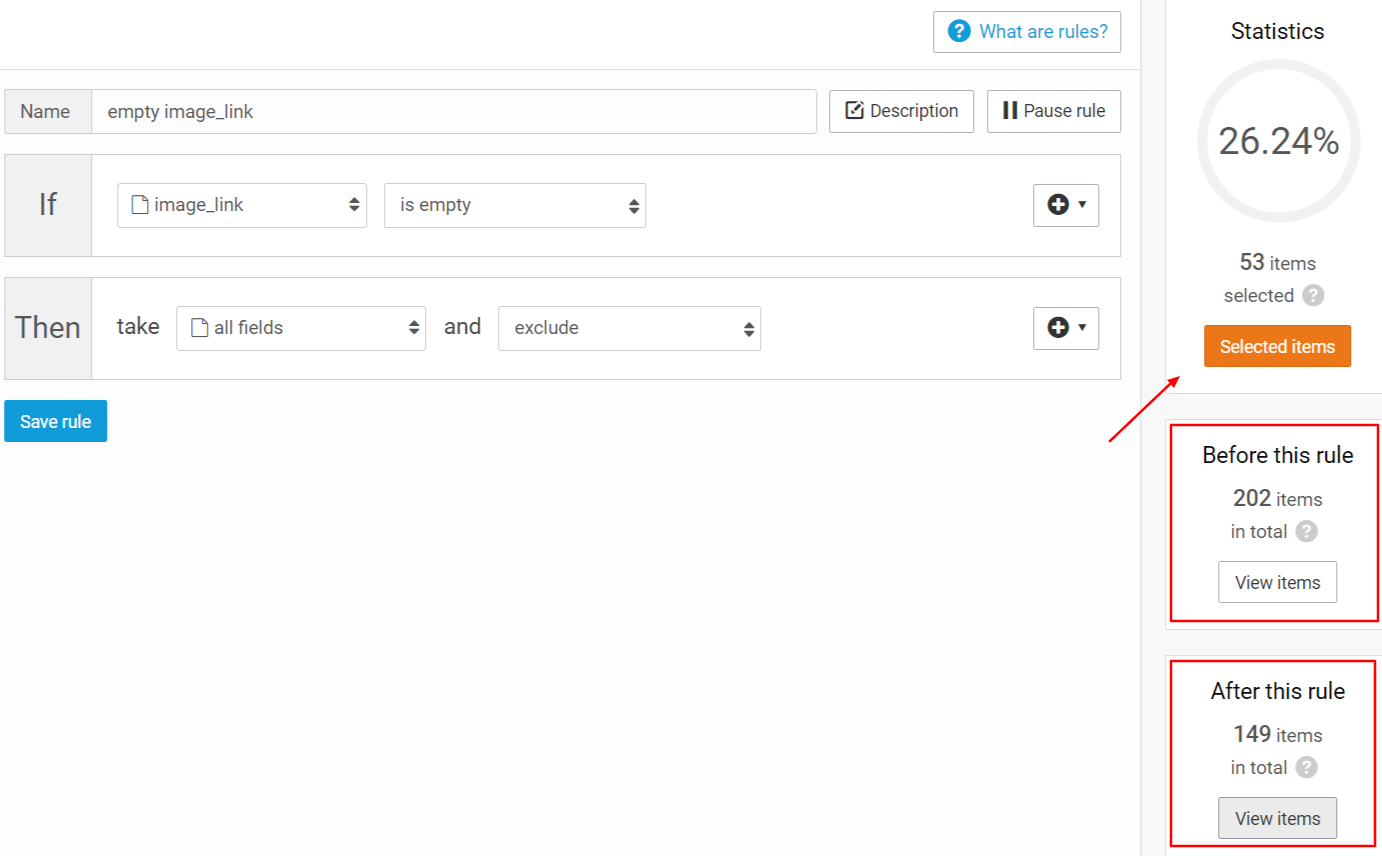 On the right side you can see how many items are affected by your rule under "Statistics". If you want to see an overview of these items, you can simply click on "Selected Items".
You can also view the number of items that were in your export before and after you created the rule. More specifically, when you click on "View Items" under Before this rule, you will find the applied result of all previous rules before this rule. Under After this rule you will find the applied result of all previous rules including this rule, which equals to the number of products that you are currently exporting after this rule.
If you simply want to check whether there are products with no image link for example, you can create a "check-rule".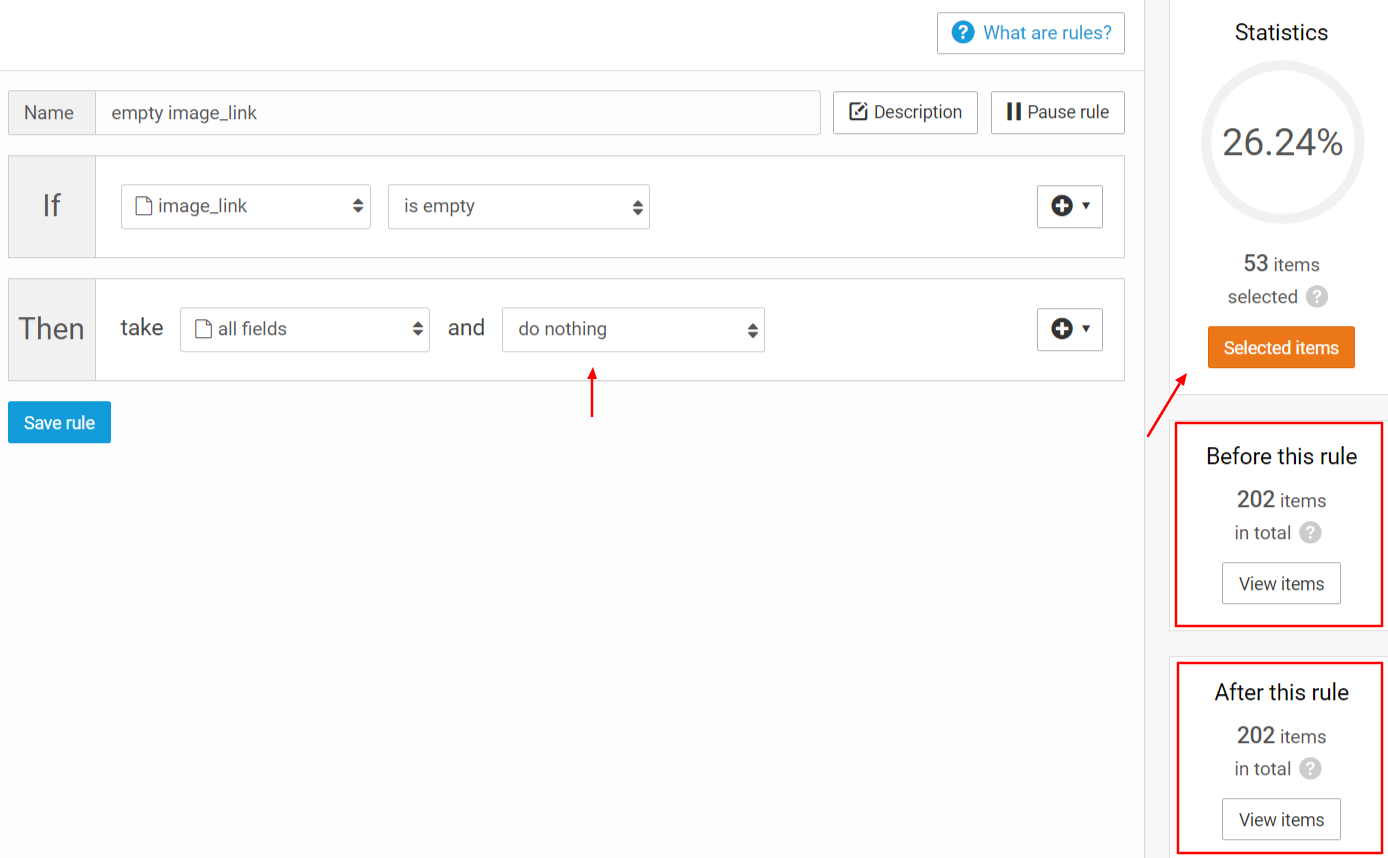 The number of affected items stays as in the previous example. Again, you can view the specific items when clicking on "Selected Items". What has changed, however, is the number of items under After this rule, since it now equals the number of items under Before this rule.
Both numbers are the same because we chose "do nothing" in the then- statement.

You can use a check-rule to see whether specific data of your products is invalid or missing (e.g. price, title, EAN codes, image links, etc.), without having to exclude any items.
Channacademy
Do you want to know more about using the rules in Channable in the best and fastest way possible? Our online training platform, the Channacademy, gives you some tips and tricks and shows you various examples of rules that allow you to optimize your import data. Create your own Channacademy account in the Channable app. Using the other lessons, you can also start learning how to get your items into Channable and send them to an export channel of your choice!