Used for: sorting a list of numbers or letters/words (alphabetically).
Used in: "THEN"-statements and "ELSE"-statements.
The name of the rule pretty much explains itself: if you have a field that contains a list, this rule will sort it for you. As you can see in the screenshot below, you can either sort ascending [a-z or 0-9] or descending [z-a or 9-0].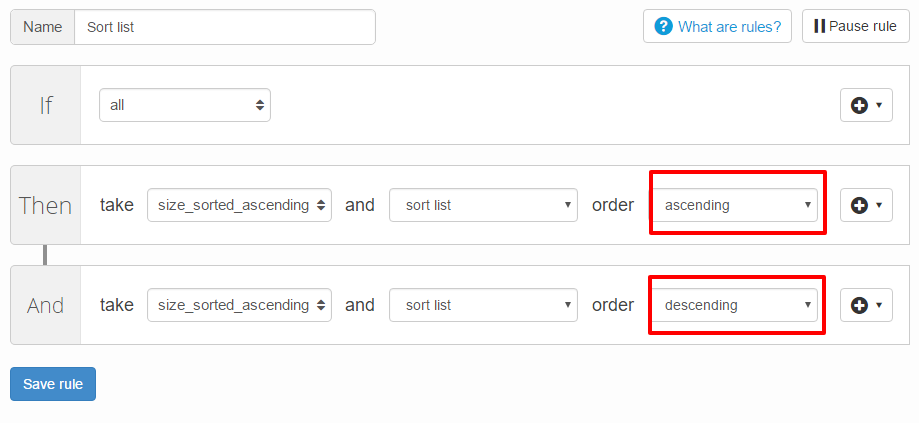 The result of this both ways of sorting is shown in the screenshot below: