In Channable we only show the visitors to your webshop that were sent there by clicking a link that contains the Channable tracking code. We add this tracking code (for example: "?channable=e1234.XsuTrWezY") from the moment that you've activated the Analytics connection in Channable. In Google Analytics (GA) you usually have a complete overview of all visitors to your website. A portion of that was sent there through a link that came from a Channable feed. In this article we describe how you can find the portion of the data that we show in Channable, so that you can verify the correctness of the data we show.
Note: In cases where there are a large number of clicks, the results shown in Channable may differ from those in Analytics. This is due to the fact that the number of clicks becomes too big for Analytics to actually consider it, and Analytics just takes a sample of all clicks. For more information about this sampling, you can check this Google article.
Step 1: In GA go to acquisition -> All Traffic -> Sources/Medium and click on Add Segment as shown in the picture below.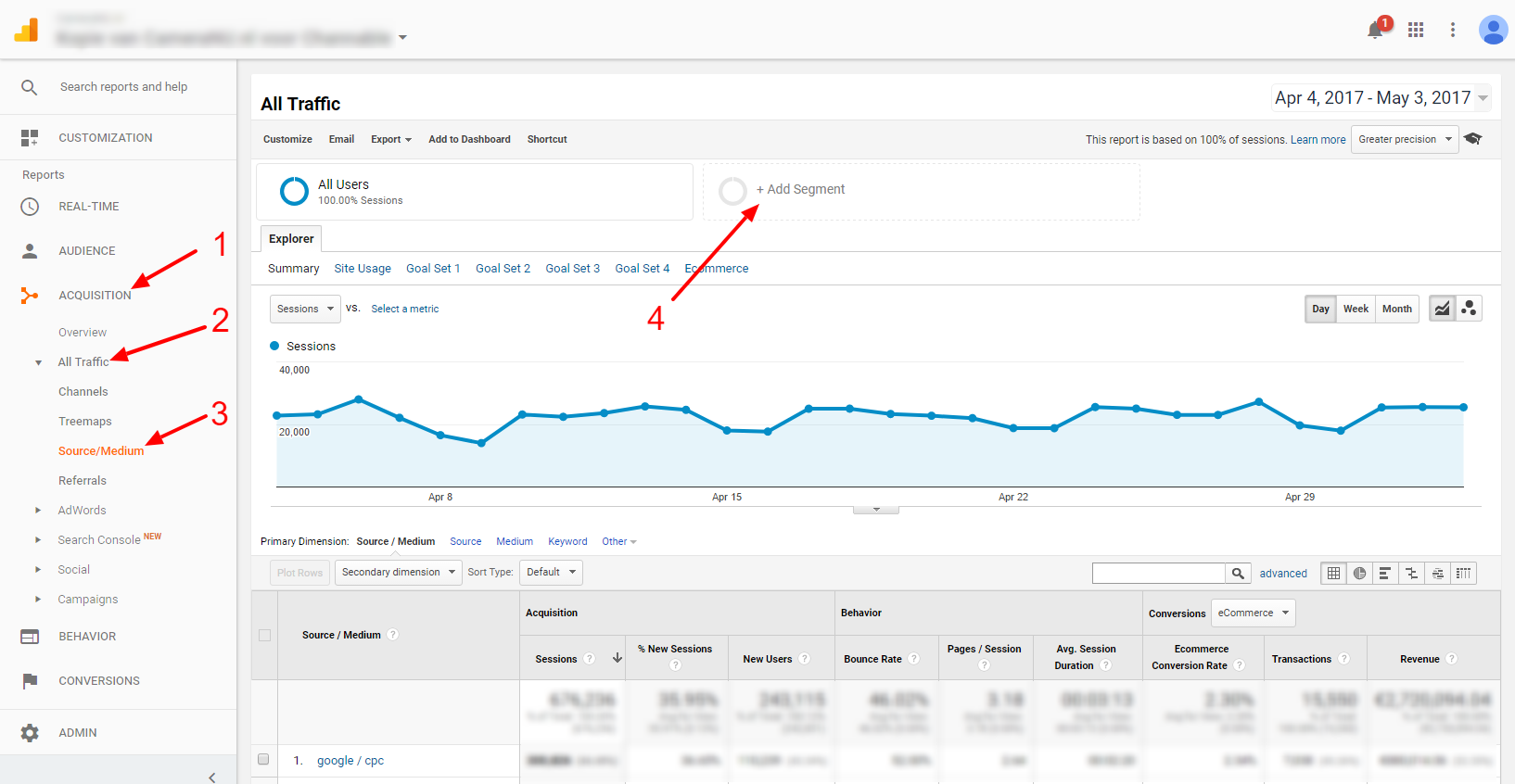 Step 2: Click on New Segment.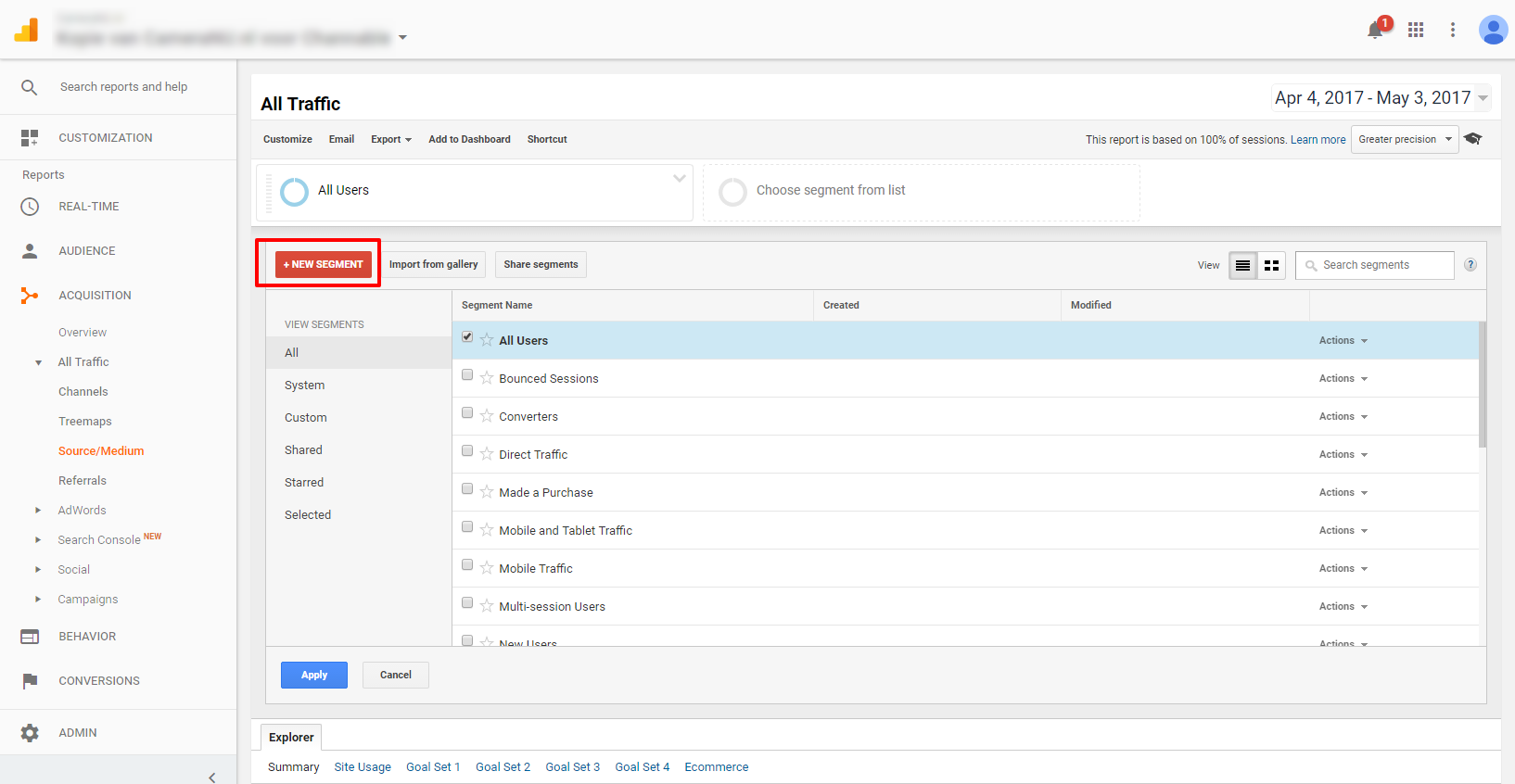 Step 3: We are going to make a filter that says that all clicks must contain "channable=". Go to conditions. Click on add content, search for "landing page" and fill in "channable=" in the box behind it. Now give your segment a name and save it to finish.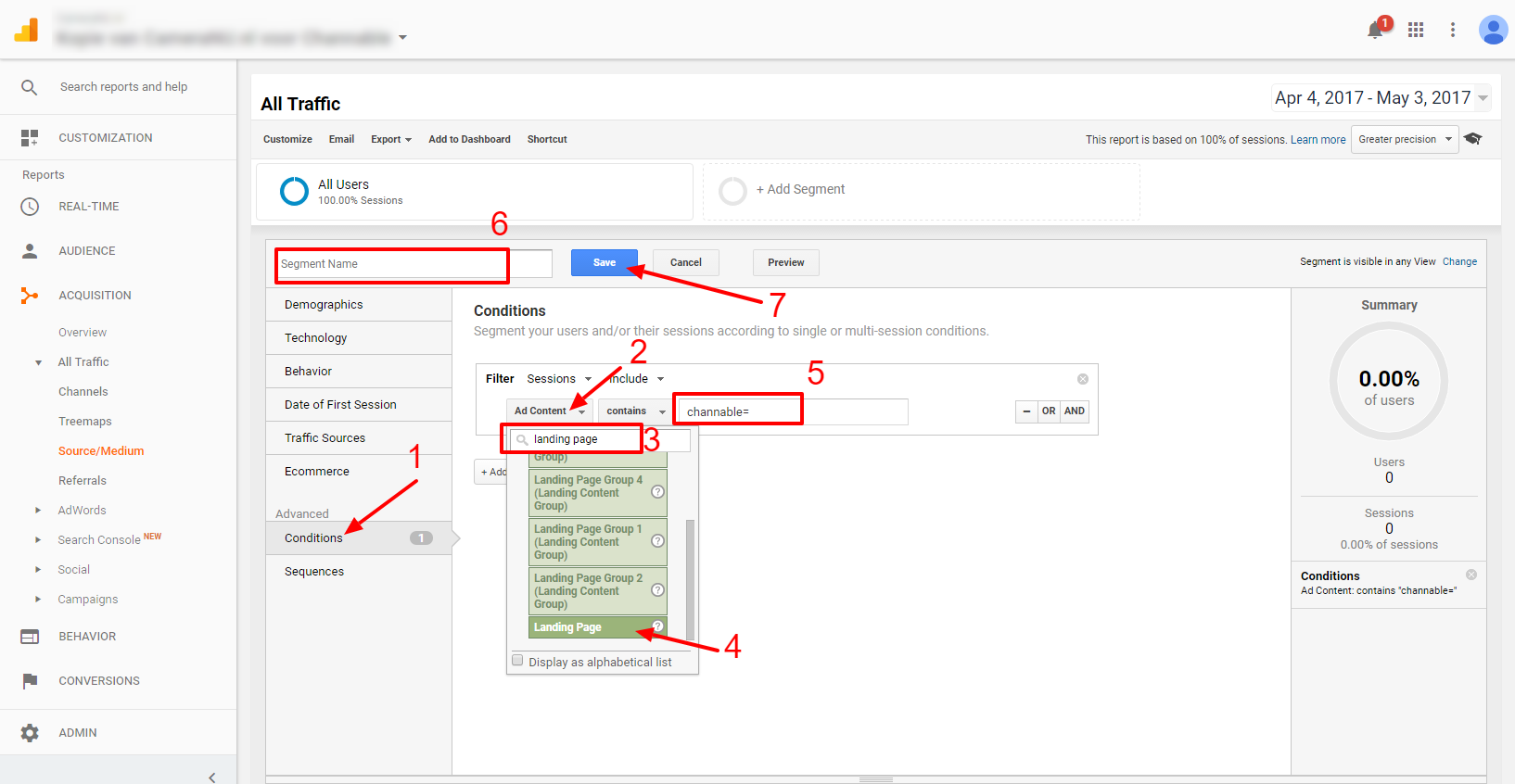 In the next screen you should see data that's very similar to the data we show in Channable. Note that in Channable your Analytics data can be max. 24 hours behind on what you see in Google Analytics.