Our subscriptions are based on the usage of our tool, see here. If your usage is higher than what is possible in your plan, you will be automatically upgraded to the correct plan after 72 hours of being in the over-usage. Before any upgrade, you should receive two warning emails from us that your plan will be changed. You can always see more information on your current subscription, here you can find an article on how to do that.
Where can I find information on my over-usage?
For easier navigation, we highlight in red what exactly has led to your over-usage. Check out the example below of the plans and pricing page of an account.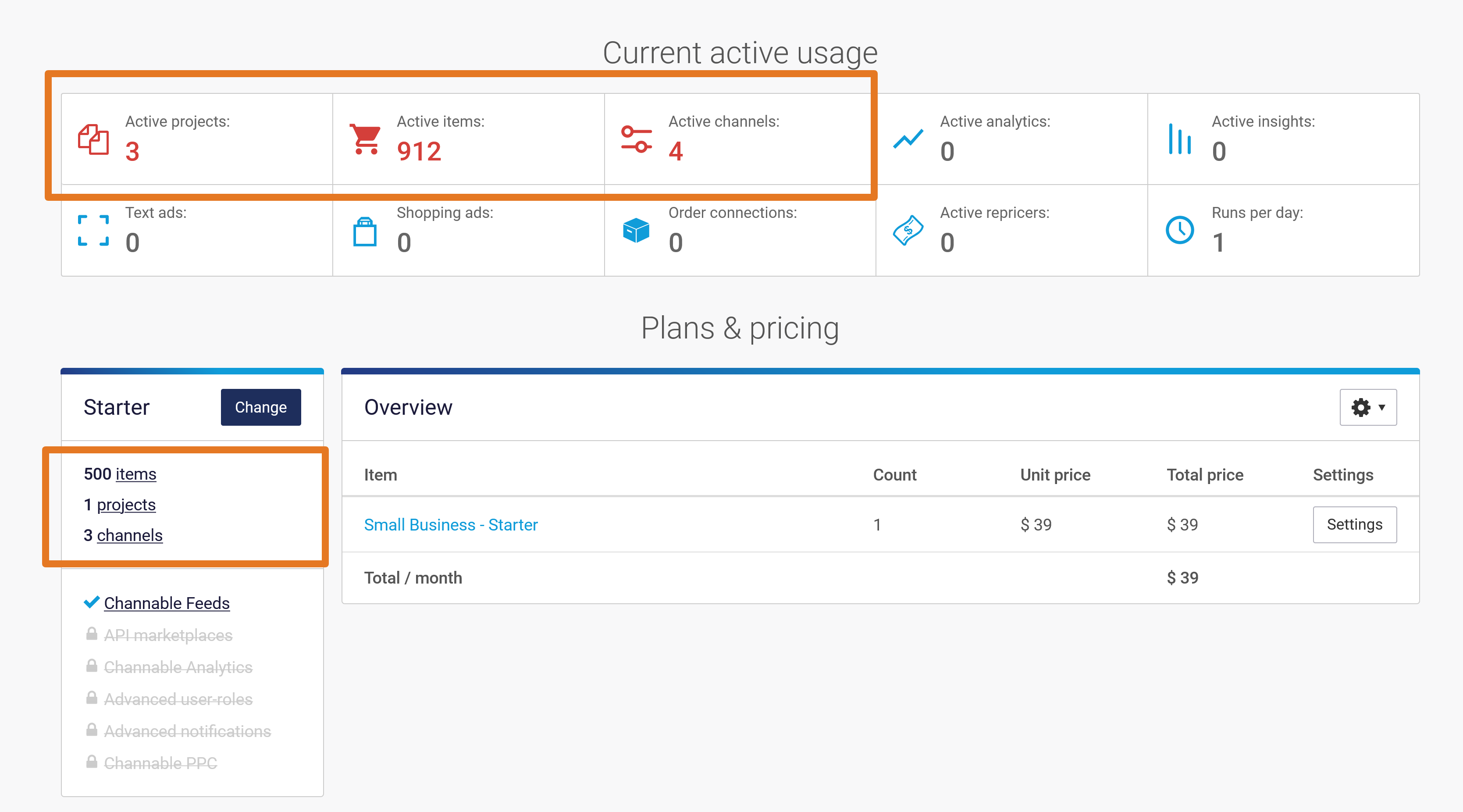 I do not want my plan to be updated, what should I do?
In order to get back to your previous plan, follow these steps:
Step 1. Correct your over-usage in the tool to fit in the package you want to change to.
Step 2. Choose a lower package, check here how to do it.