Delete the failing connection
If your analytics download fails in Channable that means that we can't access your Google Analytics connection (anymore). A failing Google Analytics connection can prevent your product data in Channable from updating because we can't add the Google Analytics data anymore. Therefore it's a good idea to delete your Google Analytics connection and create a new connection.
To delete an Analytics connection, go to "Setup > Setup import > Setup analytics". Find the Analytics connection you want to delete and click "Settings". If you click on the options gear on the top right side, you will be presented with the option to "Delete Analytics".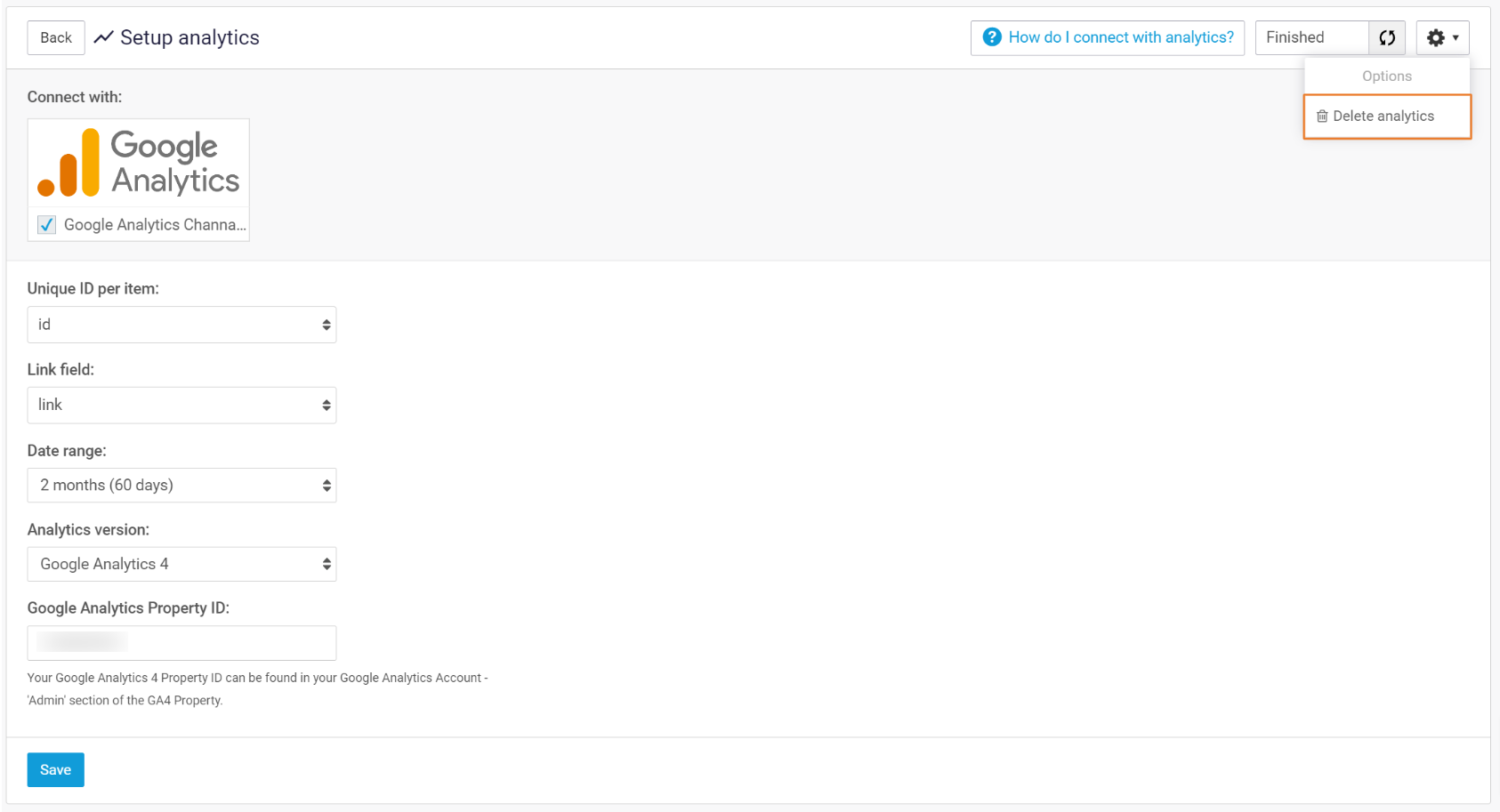 Add a new connection
If you still want to use the Google Analytics feature, you'll have to add a new Google Analytics connection following the support article below. Make sure you follow all steps and pay close attention to step 3. Most Google Analytics connections fail because customers didn't get the permission pop-up at step 3 of the support article below:
https://support.channable.com/hc/en-us/articles/115002816609-How-do-I-connect-with-Google-Analytics-
Note: If your Google Analytics connection worked before, deleting the connection won't make you lose the Google Analytics data in Channable, as long as you connect with the same Google Analytics account and view. As soon as you add the new Google Analytics connection again, the data you had will be imported again.