The status indicator points out that there is an issue going on with one of our services. Once you click on it, you will be redirected to our status page, where you will be able to keep track of the issue progress.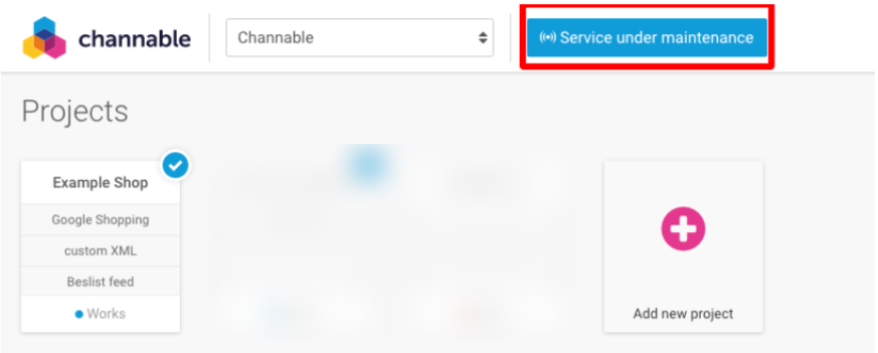 These are the different statuses you can see in this indicator:
Service under maintenance: It means that we are performing some kind of planned maintenance on one or more of our services for which we need to make some features unavailable. Maintenance is always planned and usually announced on the status page some time in advance.
A yellow exclamation mark: It indicates that there is some kind of problem which affects one of our services partially, but our services overall still work. This would be the case if (for example) some API is failing or if the tool is slower than usual.
Partially degraded service: It involves a problem that affects many customers. For instance, if one major export platform fails.
Major service outage: It means that there is a bigger problem that affects virtually all customers. This would be the case for example if the tool does not work or if our order processing system is down (and new orders are not being processed).
Critical service outage: This would be the worst case scenario, and it indicates that both the tool and order processing are unavailable.