Do you want to interactively learn all basics related to the creation of an API export in Channable?
Learn how to create a Channacademy account in the Channable app through this
Help Center article
and start with the
Basic APIs course
.
There are many reasons why you would like to clear all the products and information that you have sent through your API in Channable. Maybe you have sent the wrong information and would like to change it or maybe you would like to stop selling on that platform.
Independently from the reason, you can easily clear all the information you sent through an API by "Clearing" the API.

You can do this by going to the Settings step of your API and select the gear symbol on the top right corner. By selecting the "Clear API" option you will eliminate all the information that was sent through that API.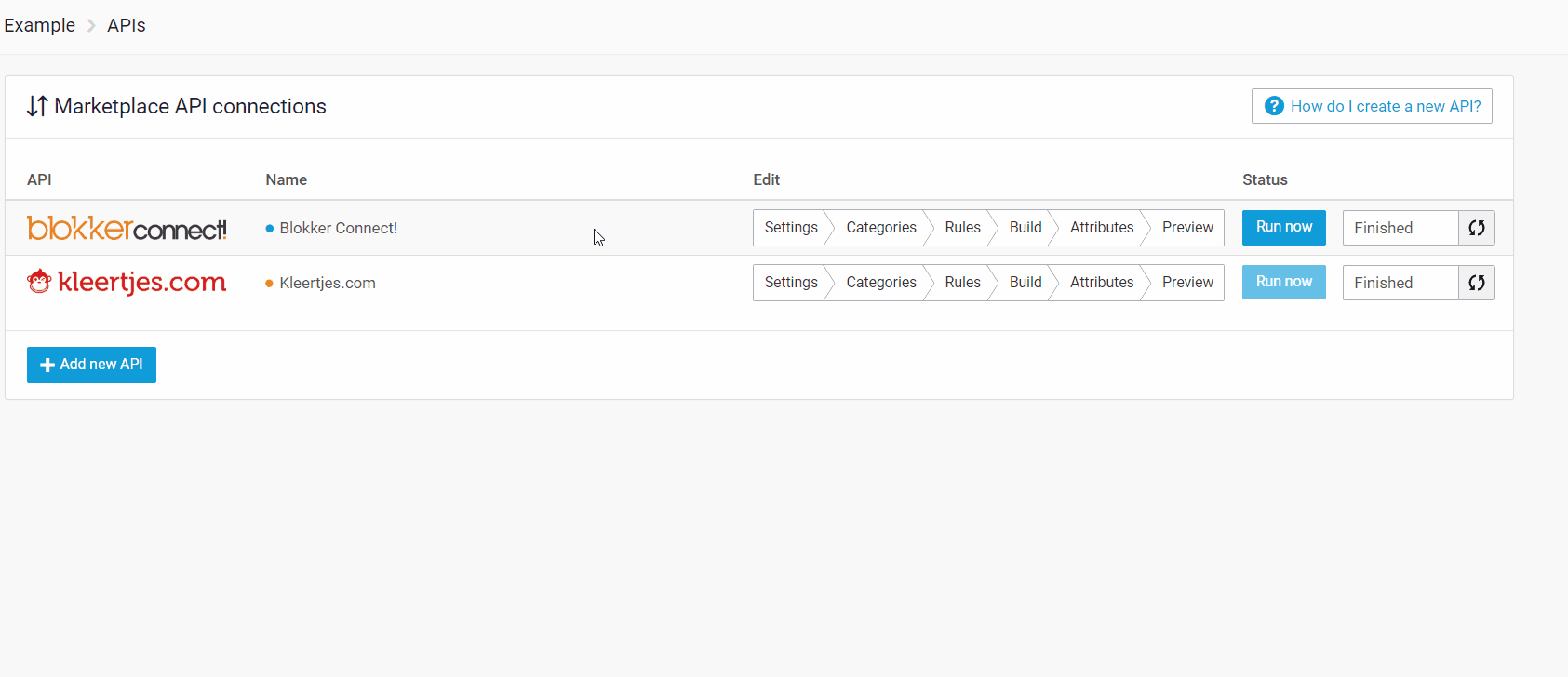 Remember that after clearing the API, the information will be sent again whenever that API runs, so either if you click the "Run" button of the API or in the daily runs of your project.
Note: Clearing the API doesn't mean you will have to set up the API in Channable again. Categories, rules. attributes etc. will still be there after clearing the API. The same goes for seller or product reviews - these are connected to the Seller ID or the EANs. Basically, clearing the API means removing all product listings from the marketplace in one go.
In case you don't want to use that API anymore and you want to delete it, you can follow the steps explained in this support article.