Yes you can!
Next to the 'regular' automatic reduced commission in the Build step of your Bol.com API, you can also set up this reduced commission in the Repricer rules.
When you allow commission reductions on a product you essentially agree to lowering your product's price to meet Bol.com requirements, while you get a reduction in commission costs in return.
You can set this in the repricer by checking the commission reduction box in the reprice rules. This option can be found under 'Bol.com options'. Note that the Bol.com options with the Commission reduction setting can be 'collapsed' and not fully visible. You can click on 'Expand' to fully show the Commission reduction settings.
Important:
When using the "prioritize margins" option, our repricer will look for the highest possible price while still retaining the BuyBox.
If this price will give you a higher net-profit than the reduced commission price would give you, the repricer will push a higher price.
Keep in mind that the reduced commission price will therefore not always be used, even if you have the option enabled.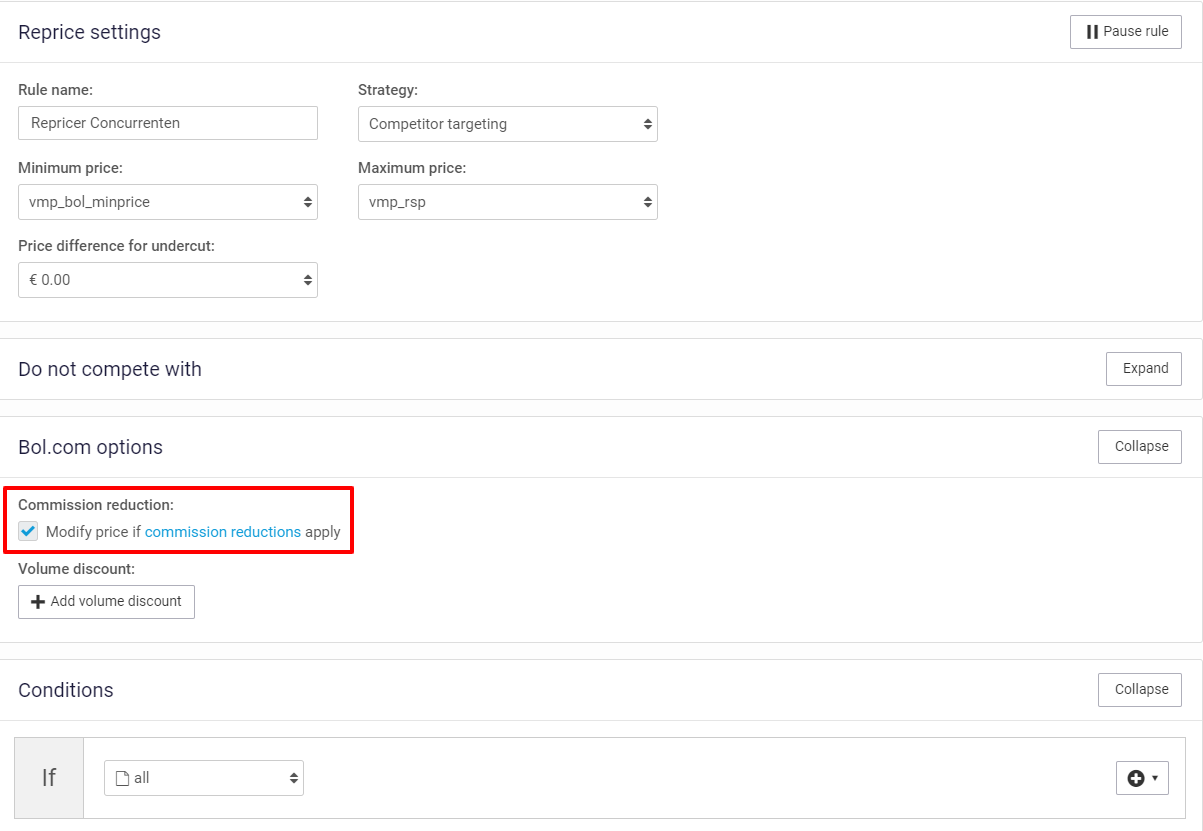 The reduced commission you select for the repricer will overwrite the reduced commission settings in the Build step, but only for repriced products.
Important: When this rule is enabled, it will be applied to all products included in the Repricer. It will not take any 'allowable margin loss' into account. Even if that was set in the commission reduction option in the Build step of the Bol.com API.