We are constantly making changes to our tool to keep everything up-to-date. However, due to some of these changes, it can happen that the tool seems to malfunction in your browser. This can range from the blue 'Support' button in the bottom right corner of the tool not being clickable anymore, to the whole tool not working.
If you are experiencing any problems with the functionality of the tool in your browser, please follow the steps below. To allow us to quickly identify the problem you're experiencing, it is helpful for us to know your exact problem.
First, open the developer console in your browser while you're on the page that is having issues. In Mozilla Firefox, Google Chrome, or Microsoft Edge, you can do so by pressing the F12 key on your keyboard. For Safari (Mac OS), read how you can access the developer tools on this page.
In the developer console, navigate to the "Console" tab. Here you can see the messages sent by Channable, and it contains the messages we need to capture. You will see something like this: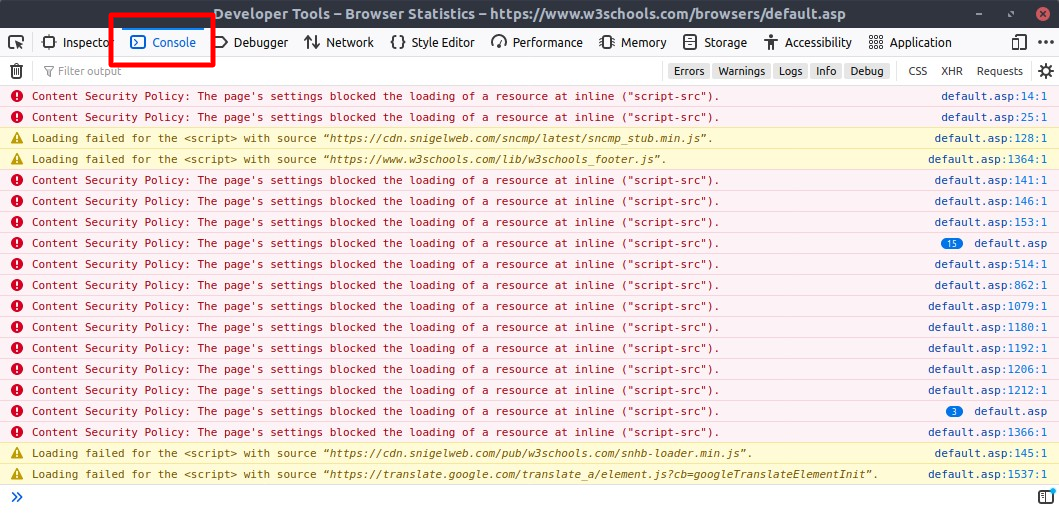 On Firefox, you can right-click on the messages, and select "export visible messages to" → "file." to save the messages.

On Google Chrome and Microsoft Edge, you can right-click and select "save as" to save the messages to a file.

On legacy versions of Microsoft Edge it may not be possible to save log messages directly, but you can select them all and copy them to a file using your clipboard.
When you have saved the messages log, please contact our technical support by sending an email to support@channable.com. Please explain the issue you are experiencing and attach the file to the email.