We have started with the rollout of our import mapping V2. In this article, you will read more about the difference between the two different versions and you can find links to the articles that apply to your version. Ultimately, all existing projects will be migrated to V2.
Pay attention! If you have created a new project since 21-03-2022, you are using our new version of the import mapping (V2).
Import mapping V1
Import mapping V1 has one page to manage imported fields.
In the import mapping V1 - Edit mapping you can:
Review imported fields
Map imported fields to internal fields
Take custom actions on imported fields
Create and delete project fields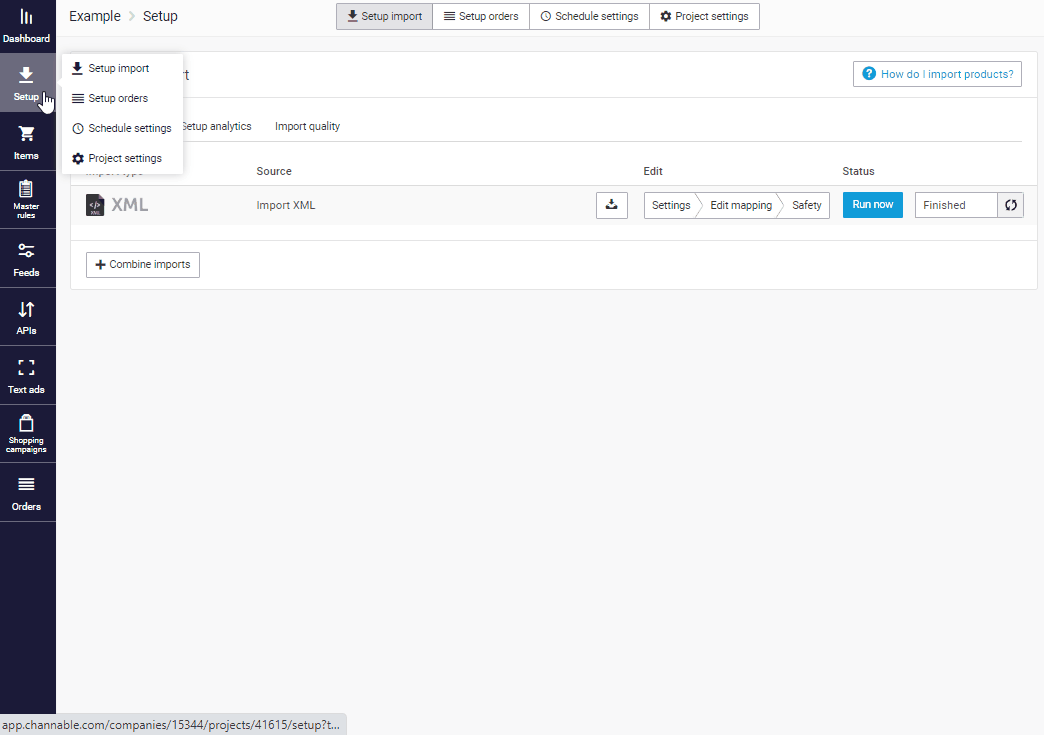 The articles that apply to import mapping V1 are:
Import mapping V2
Import mapping V2 has 2 pages to manage imported fields. The Edit Mapping screen deals with mapping imported fields to existing project fields, and the Edit Project Fields screen deals with creating, updating, and deleting project fields.
In the import mapping V2 - Edit mapping you can:
Review imported fields
Map imported fields to internal fields
Take custom actions on imported fields

Assign field data type

Visually review field nestings
In the import mapping V2 - Setup project fields you can:
Create and delete project fields

Create nested fields
The articles that apply to import mapping V2 are: