As of June 1, 2022, Bol has updated its guidelines regarding the sale of potentially hazardous products. From this date, it is mandatory to complete product information of existing assortment with 'CE Marking' and 'Trade name and contact address of manufacturer or importer in EU'.
Because of these regulations, it is now mandatory to send a CE Marking URL with your product information. A CE marking indicates that a product has been assessed by the manufacturer and fulfills the EU safety, health, and environmental protection requirements. This marking is required for products manufactured anywhere in the world that are then sold in the EU.
Invalid URL (CODE: 2009) (CE Marking URL) error in the Bol API
If you see this error in your Bol API, it means that the URL to this marking is missing from your products.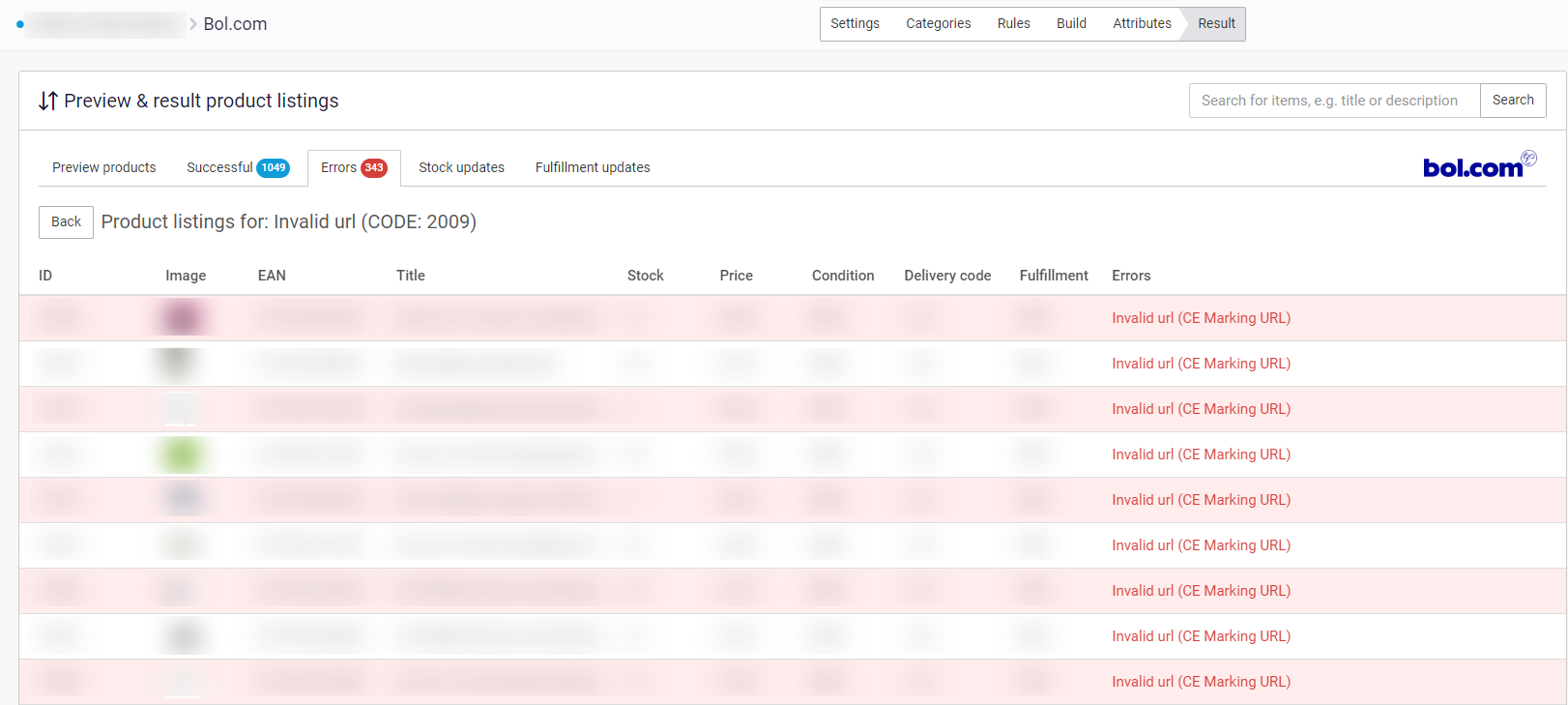 To add this marking go to the build step of the API and then Images: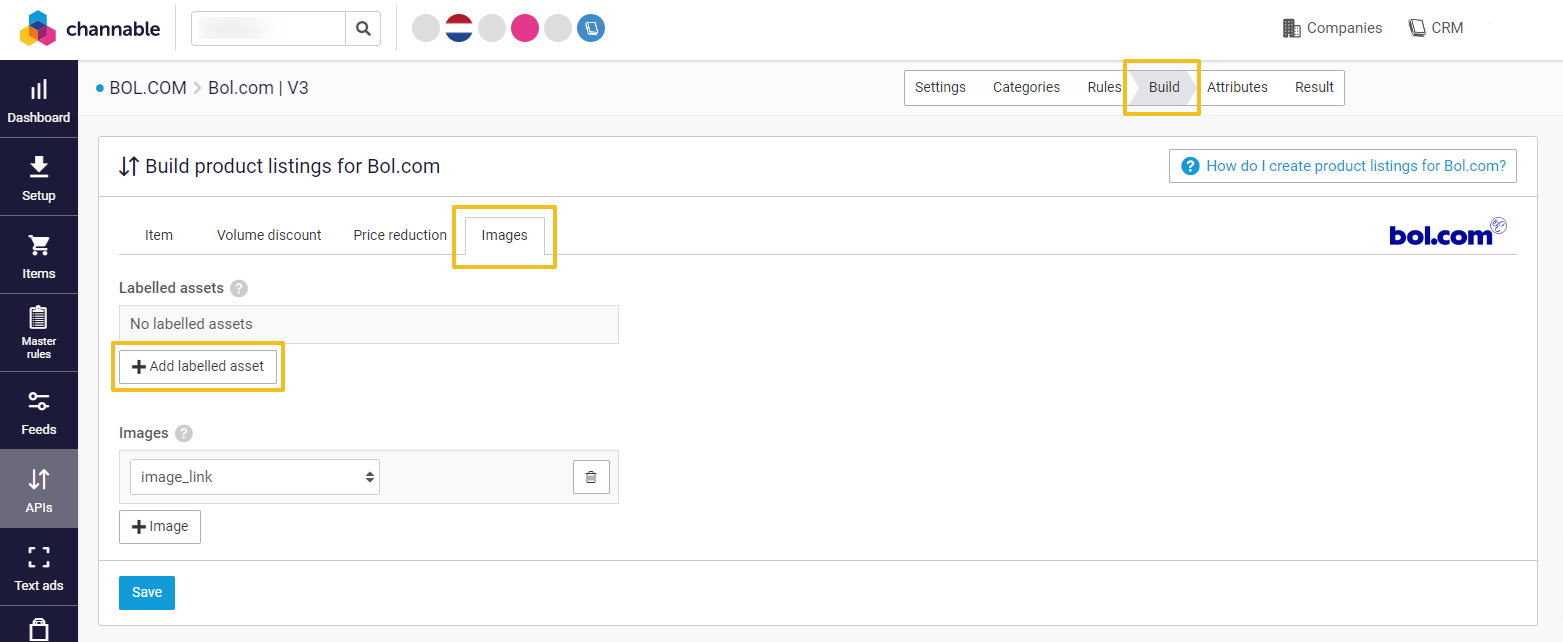 Here you can set the URL for the CE Marking by adding a labeled asset by selecting the right image field and don't forget to select the right label: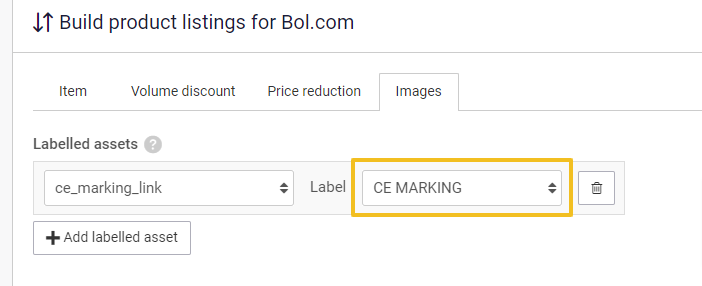 After you've set this up correctly, you can rerun the API and the error should disappear!
Important!
If you don't have the CE Marking link with your products yet, you have to import this information together with your other image links!