Are you unfamiliar with Channable, and want to learn interactively about the basics of Channable?
Learn how to create a Channacademy account in the Channable app through this
helpcenter article
and start with the
Basic fundamentals course
.
Where can I find the schedule settings?
Each project has its own Schedule settings page which you can find by navigating to Settings > Schedule settings. The Schedule settings page shows the timezone and at which scheduled time slots the project is run. A project run means running all imports and active exports (feeds, APIs and Text Ads/Shopping Campaign generators) in the project.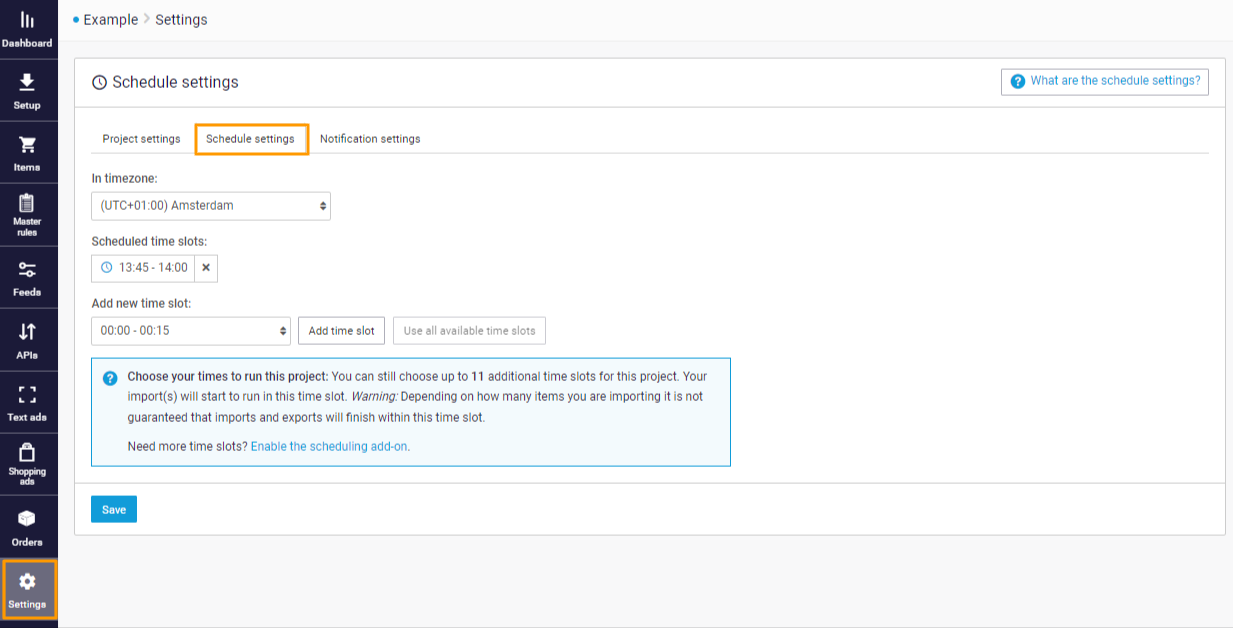 What can I configure in the schedule settings?
In timezone
This is the timezone of the daily run. It can be adjusted to the timezone of your choice or to the timezone where your web shop is based.
Schedule time slots
This shows how many times per day the project is scheduled to run the imports and exports. The default setting is 1 time slot a day. We can offer extra runs up to a maximum of 24 time slots per day at quarter of an hour interval. This is a paid add-on. You need to add this add-on to your subscription yourself. To learn how to do so, read this article.
Note: This is only applicable after the project is activated in the
project settings
.