Are you unfamiliar with Channable, and want to learn interactively about the basics of Channable?
Learn how to create a Channacademy account in the Channable app through this
Help Center article
and start with the
Basic fundamentals course
.
Assuming that you have just created an account with Channable, the next step would be to set up your webshop.
1) Log in to Channable
When you log in to Channable, you are taken to the home screen of the tool. There you get an overview of all the webshops (projects) you have created. You can get to the home screen from any location in the tool by clicking on the Channable logo, which is in the top left corner of the screen.
2) Creating a new webshop/project
To create a new webshop, click on the window with the plus sign on it that says 'add new project'.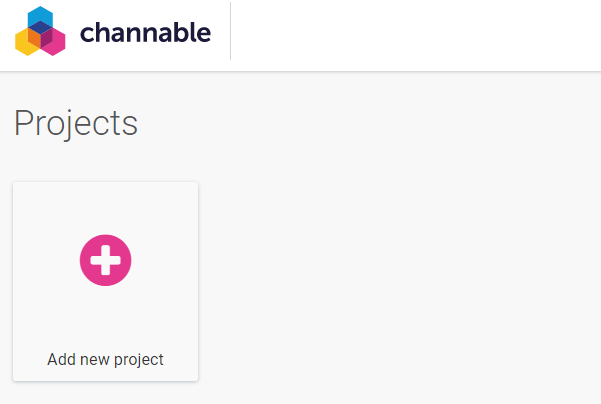 Next, fill in the name and the URL of your webshop.
The next step is to import your datafeed file. If you do not know how to do this, click here.