Do you want to learn interactively when and how to categorize your items?
Learn how to create a Channacademy account in the Channable app through this
Help Center article
and start with the
Basic Feeds course
.
To copy categories from another channel first navigate to the categories step for the channel of your choice. You will either see the option immediately if you have no categories or click on the plus button in the bottom right corner. When you click on the plus sign a menu will appear where you can choose to copy categories. A pop-up will appear where you can select which project you want to copy the rules from and from which channel in that project. Finally click 'copy here'.
Don't forget to click 'Save categories'!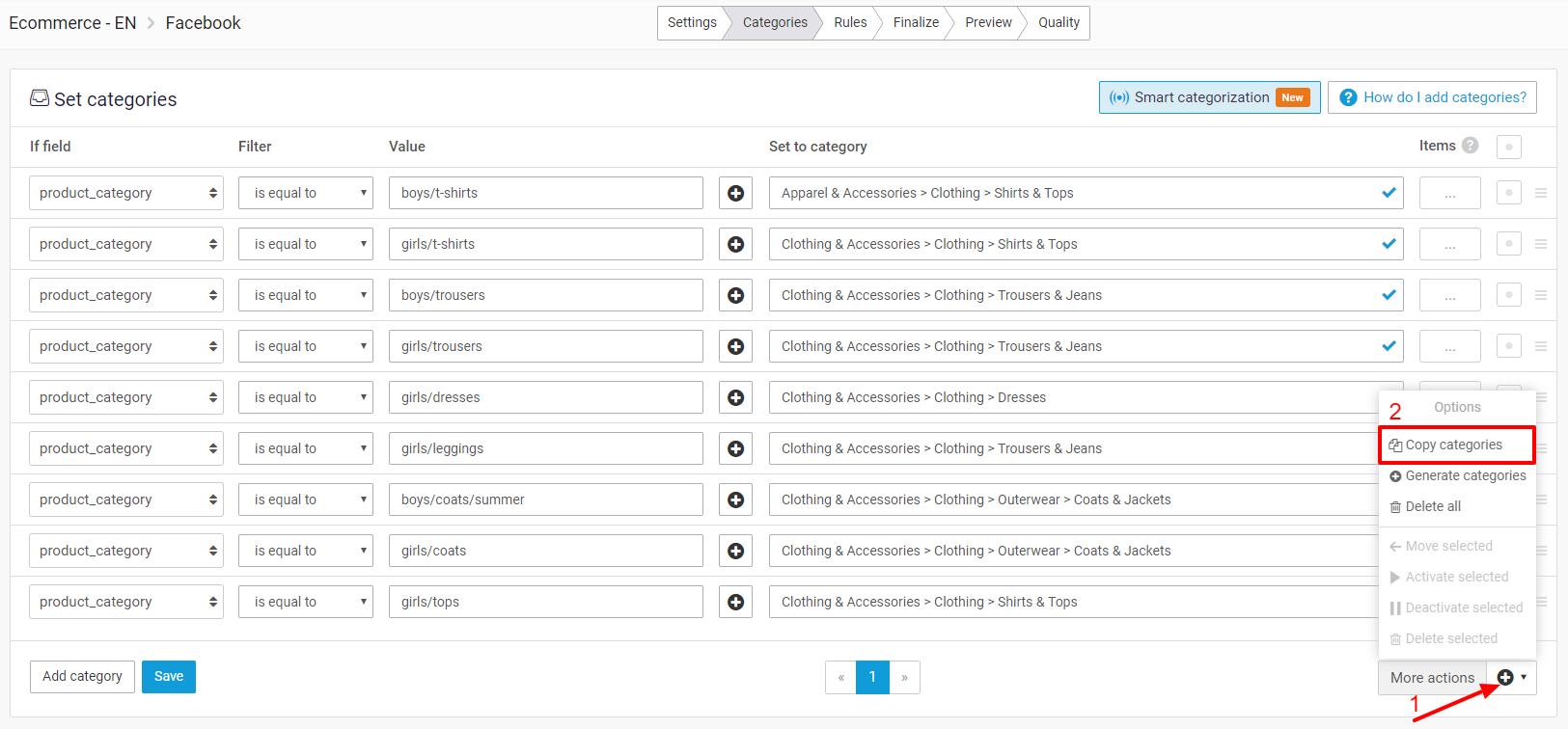 After finishing your categorization you're ready to get started with the rules. Want to learn how to manage your rules? Have a look here.