If you're getting this error, we were not able to download the items from the Channable feed plugin for your Magento webshop. To check what's going wrong follow the steps below.
Step 1 - Check the preview of the Channable feed plugin
Log in to your Magento, go to "System > Configuration" and scroll down until you see the "Channable feed" plugin.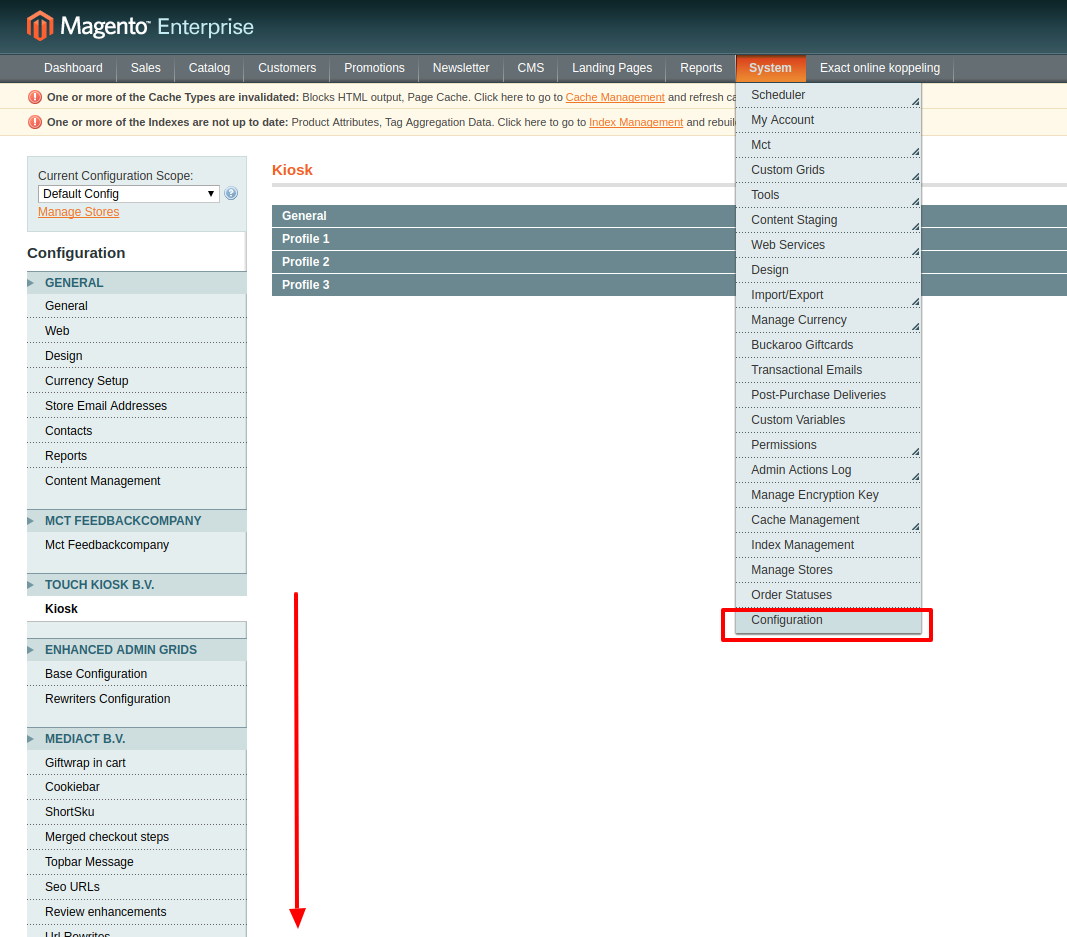 Once you click the "Channable feed" plugin, you should see a screen that's comparable to the following screen. Make sure the "Enabled Feed" option says "Yes".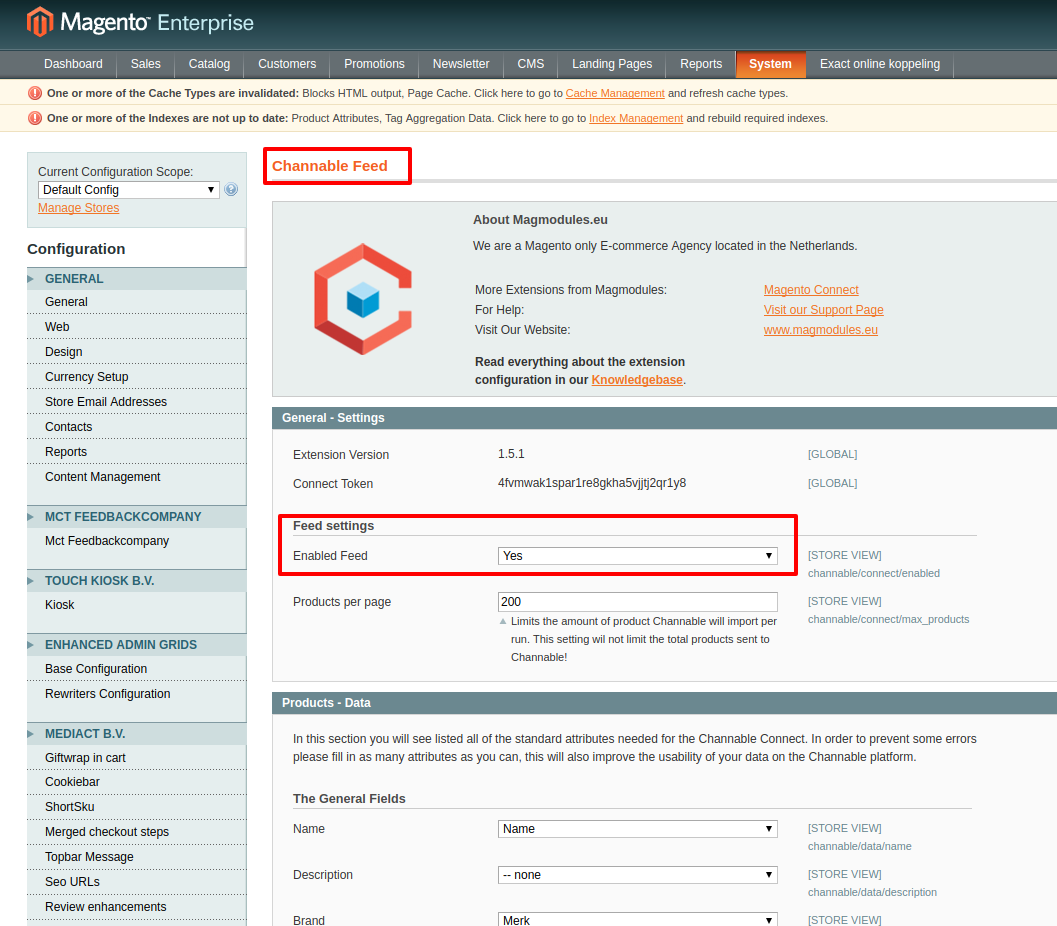 Next, scroll all the way to the bottom of the Channable Feed plugin. You should see a list of your Magento Store views, with a "Preview" link next to it. Find the store view that you want to import into Channable and click the "Preview" link next to it.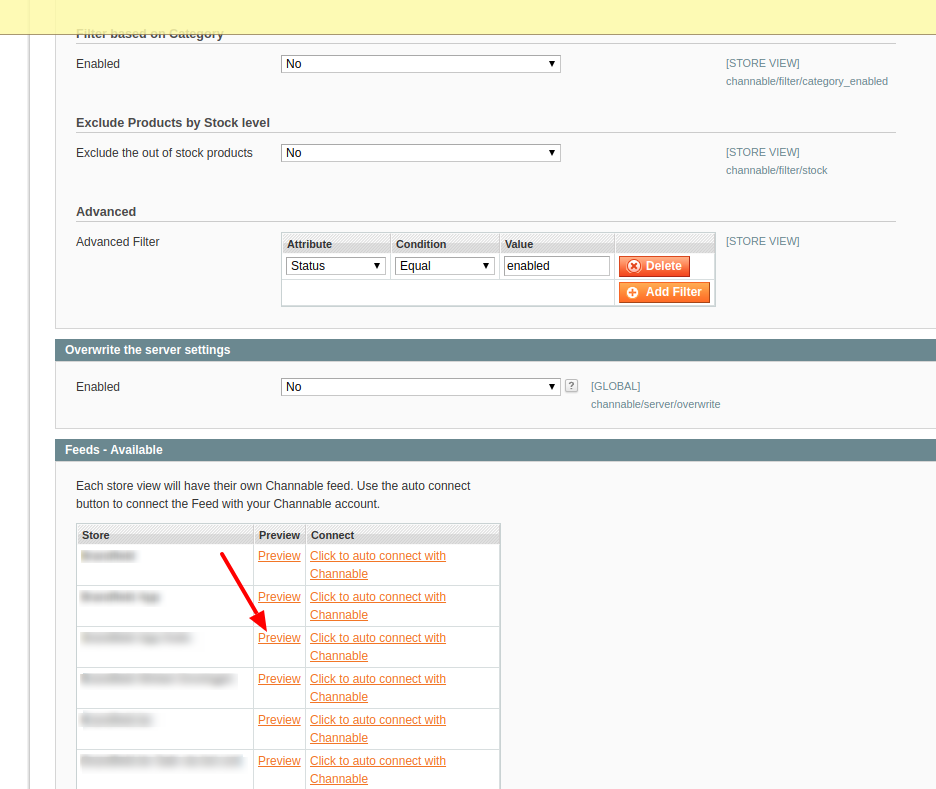 If clicking this link opens a new page that contains information that looks similar to the following screenshot, it means your plugin is working correctly. If so, continue to step 2. If it doesn't open a page like the page below, first update the plugin to the newest version. If that does not solve the issue please contact Magmodules and ask them to check your plugin.

Step 2 - Auto connect with Channable
If the preview link above works, Channable should be able to import your products. When there is no import, most of the time this means that the connection with Channable wasn't created correctly. Make sure you use the "Click to auto connect with Channable" url of the image below to connect with Channable. You will be redirected to Channable and will be shown a pop-up in which you have to click "Add connection".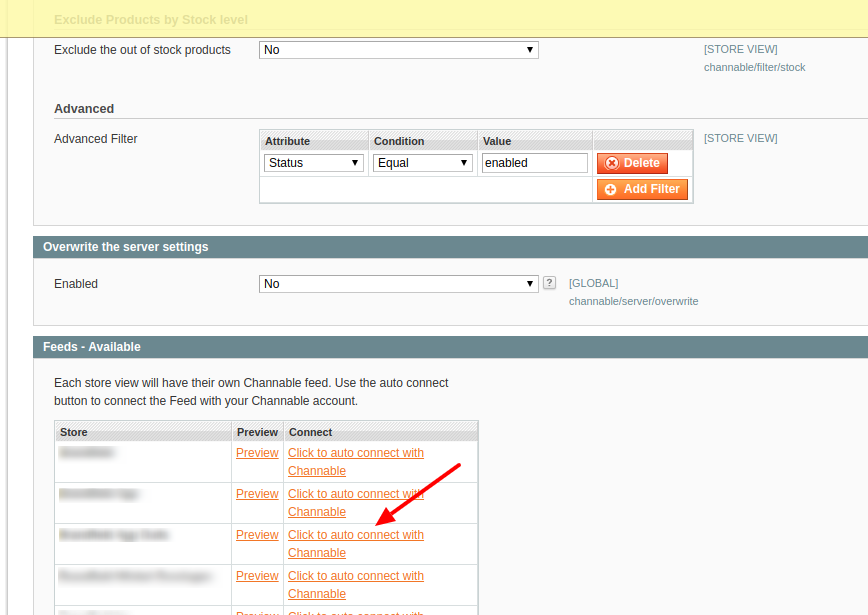 Step 3 - Try the new connection
Now that you've created a new connection using the official auto connection option, let's try and see if the new connection works. Go to Setup and click Setup import. In the next screen choose the newly created Magento connection.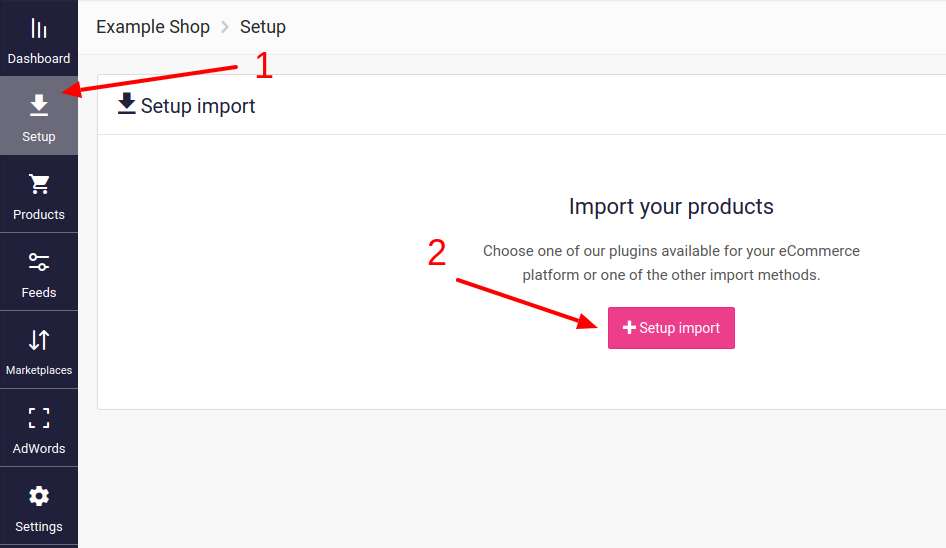 If the import still fails after this point while the preview link in step 1 did work, contact support to investigate a bit further on how to get your import working.