If you have a Magento based webshop, you can import your projects in Channable using our Channable Connect plugin. To do so, follow these steps.
1) Installation
Download the official Channable Connect plugin here. You will receive a zip file and a serial number. Install and register the plugin. Now go to "System > Configuration" and click "Channable Connect". You can find instructions on how to install the plugin here.
2) Magento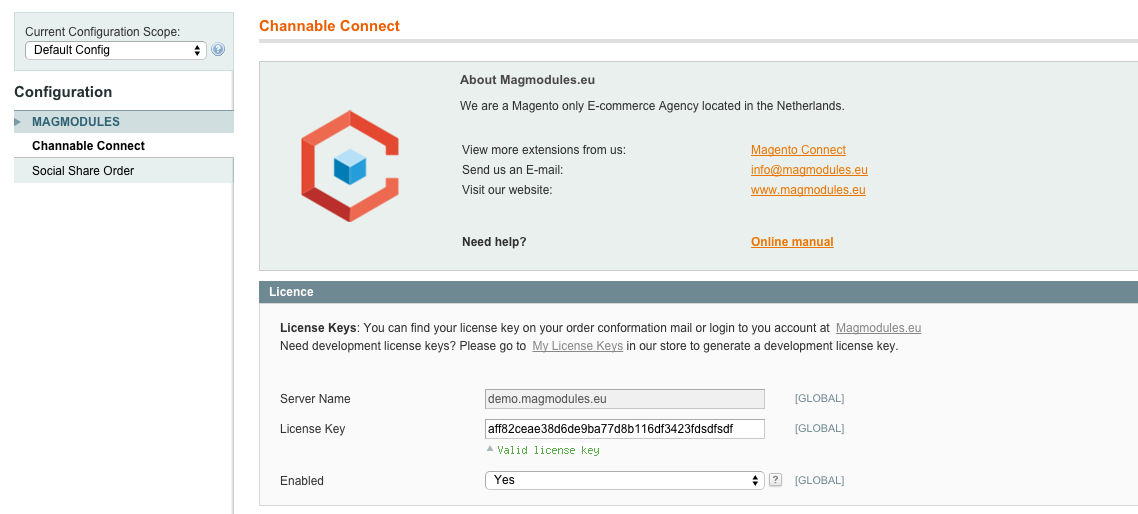 Go through the fields under "Products - Data" and make sure that the correct fields are mapped. Under "Products - Data Extra fields & Shipping" you can optionally import extra values into Channable.


3) Connect with Channable
In Channable Connect for Magento, scroll down to "Feeds - Available" and click one of the links. We can make a connection for every store.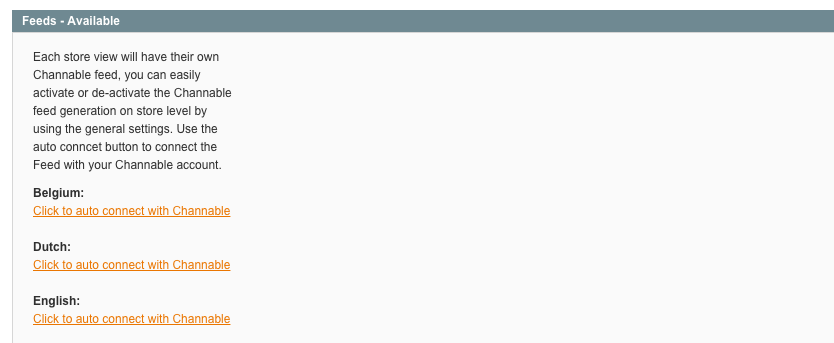 4) New connection
Now create a new Channable account or log in to Channable. Create a new webshop, go to "Setup" and select the Magento store you want to connect.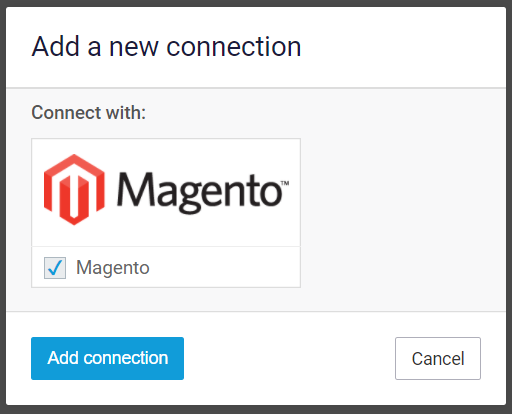 Click continue and the next step shows which fields are imported from Magento. Click "Save & Import" to import all products.