Master rule groups can be used to install general rules for multiple exports. By using the master rule groups, you only have to create certain rules once. The master rule groups are applied to your source feed before it is manipulated in the Categories- and Rules steps of your individual feeds/API's. You can use the master rule groups for example to filter certain items from your feed or to set standard values.
Add master rule groups to your exports
The master rule groups can be added to your exports under the tab Settings of your export. Here you can state which group of master rules you would like to use, you can of course also choose to not use the master rule groups for certain exports.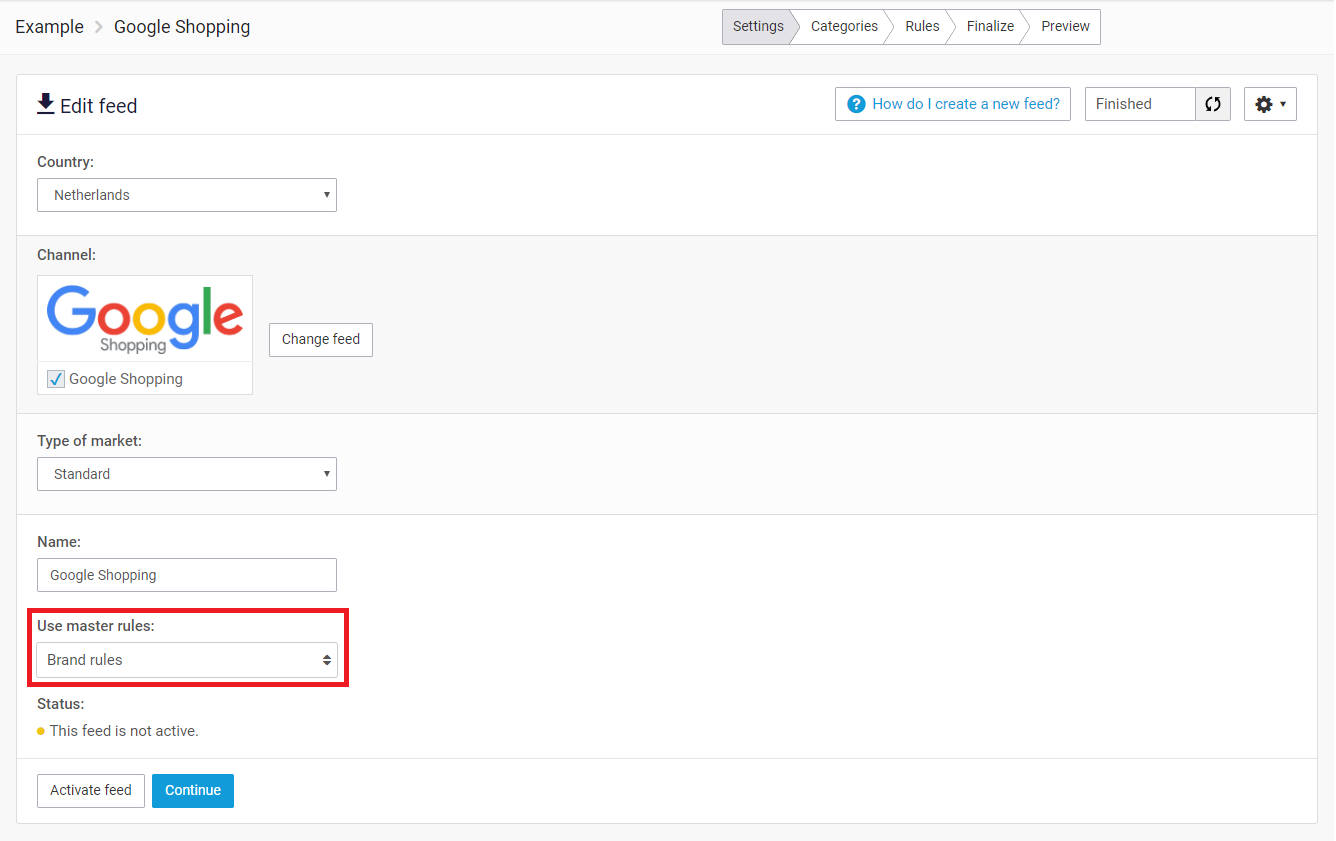 In the API and Feeds overview the master rule groups will be shown per export.