In order to view your Analytics results navigate to the "Dashboard Analytics" tab.
On the Channels page you can see the performance of your channels, which is expressed with the following values:
Sessions
Transactions
Conversion Rate
Revenue
Bounces
Bounce Rate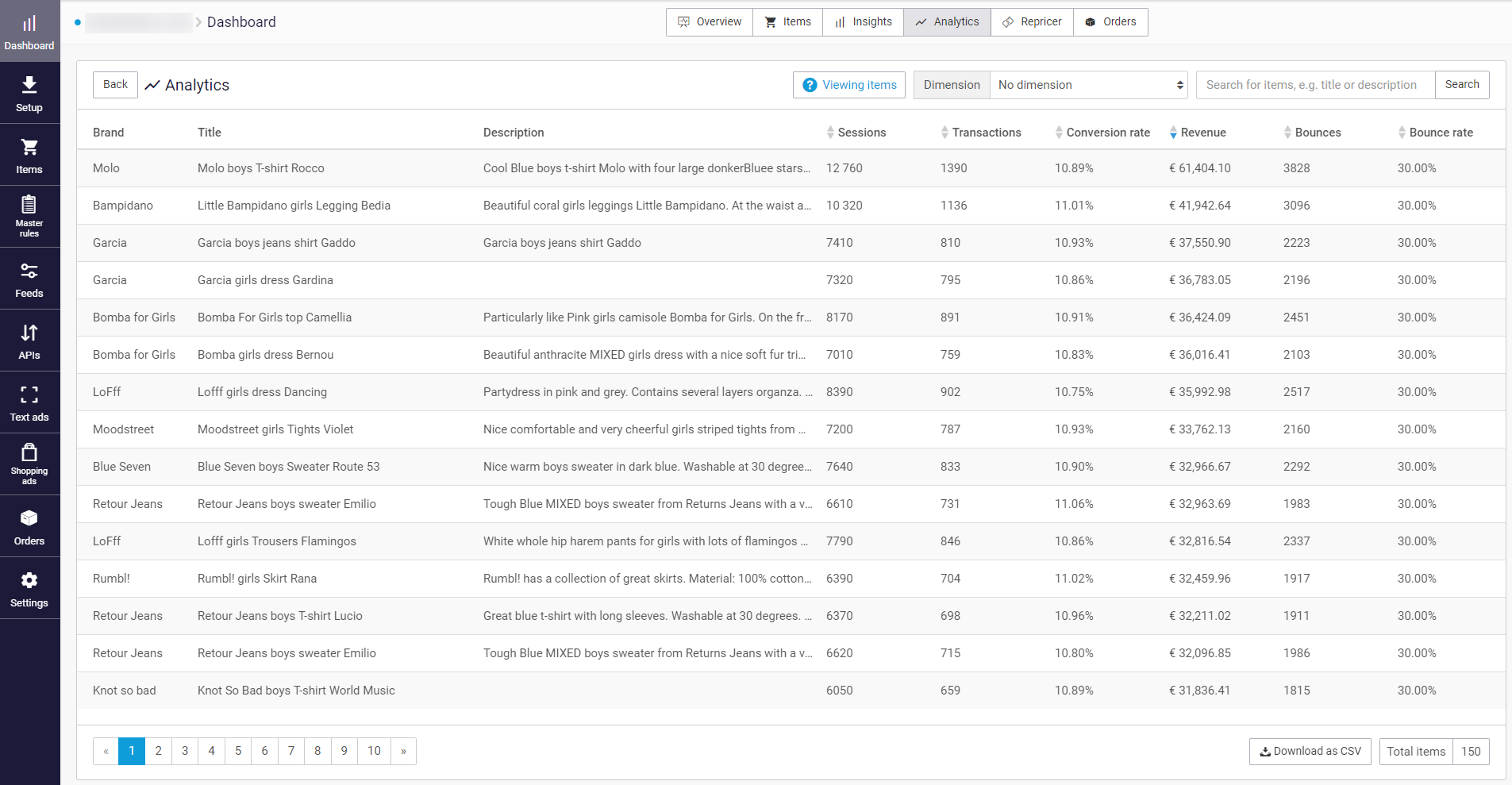 Additionally, if you click on one of your channels you can see the performance of each of the products exported to that particular channel. It is also possible to change the view on this page (with the 'Dimension' drop down menu) to show the performance on any level you like. Additionally, you can further organize the overview of your data by using the 'sort' drop down menu and the search box.