Do you want to learn interactively when and how to categorize your items?
Learn how to create a Channacademy account in the Channable app through this
Help Center article
and start with the
Basic Feeds course
.
To add individual categories to your items navigate to the feeds tab and click the 'Categories' step for the desired feed.
1. Categories page
When you are on the categories page you will see three tabs. Smart categories, Manual categories and Uncategorized items. When you go to the Manual categories tab, you will immediately see the option ''add category''.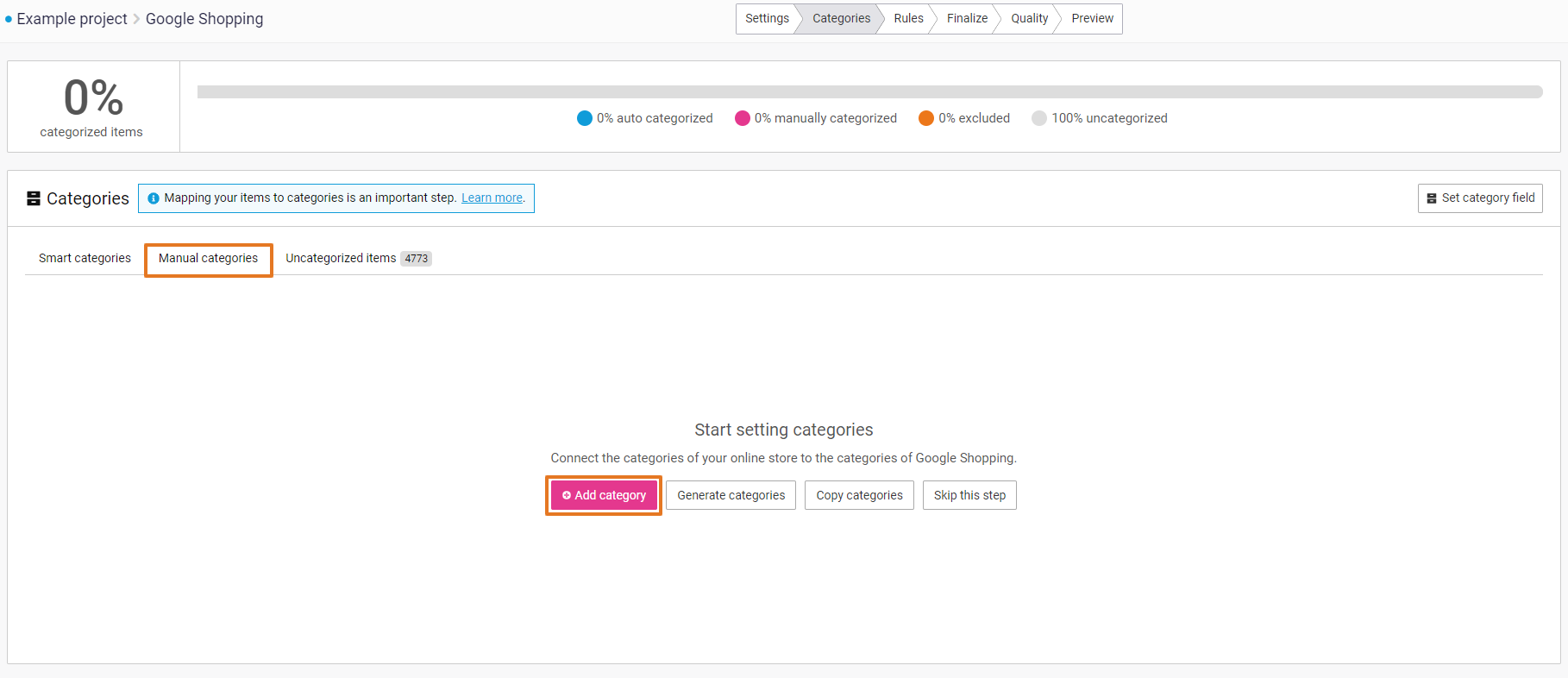 2. Adding categories
Click on the 'Add category' button. You will now be shown how to create categories with 'if field', 'filter', 'value' and 'Set to category'. You can use the drop-down menus to choose fields, decide whether you will categorize on exact matches or contains, and then the appropriate value.

What you can do here is filter on the value of a field, for example: if 'categories' contains 'shoe' then assign the category 'Clothing & Accessories > Shoes'. This will assign this category to all items that match this filter.

3. Statistics
Don't forget to click 'Save', if you don't: all will be lost. When you have saved the changes, on the top left of the screen the percentage of items allocated to a category will appear, as well as the number of items with and without categories. To see which items have not yet been categorized, click on 'Uncategorized items' and a list will appear. Ideally, you should aim for a 100% of items with categories.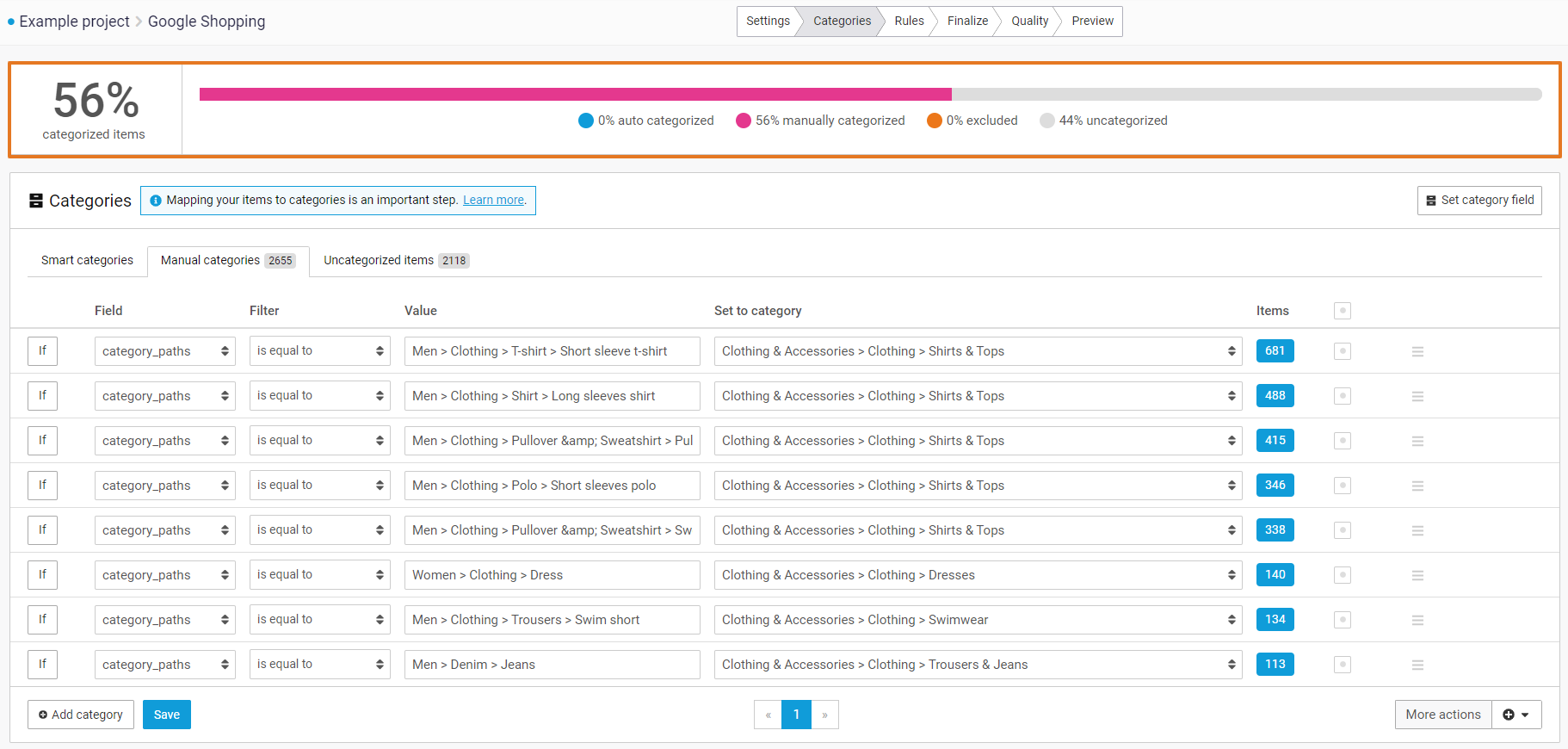 Also on the category page you can see how many items are matched per line and inspect those matched items. This will help you write even more efficient category mappings and see if category matches still make sense over time. You can also check if the category mapping works as expected.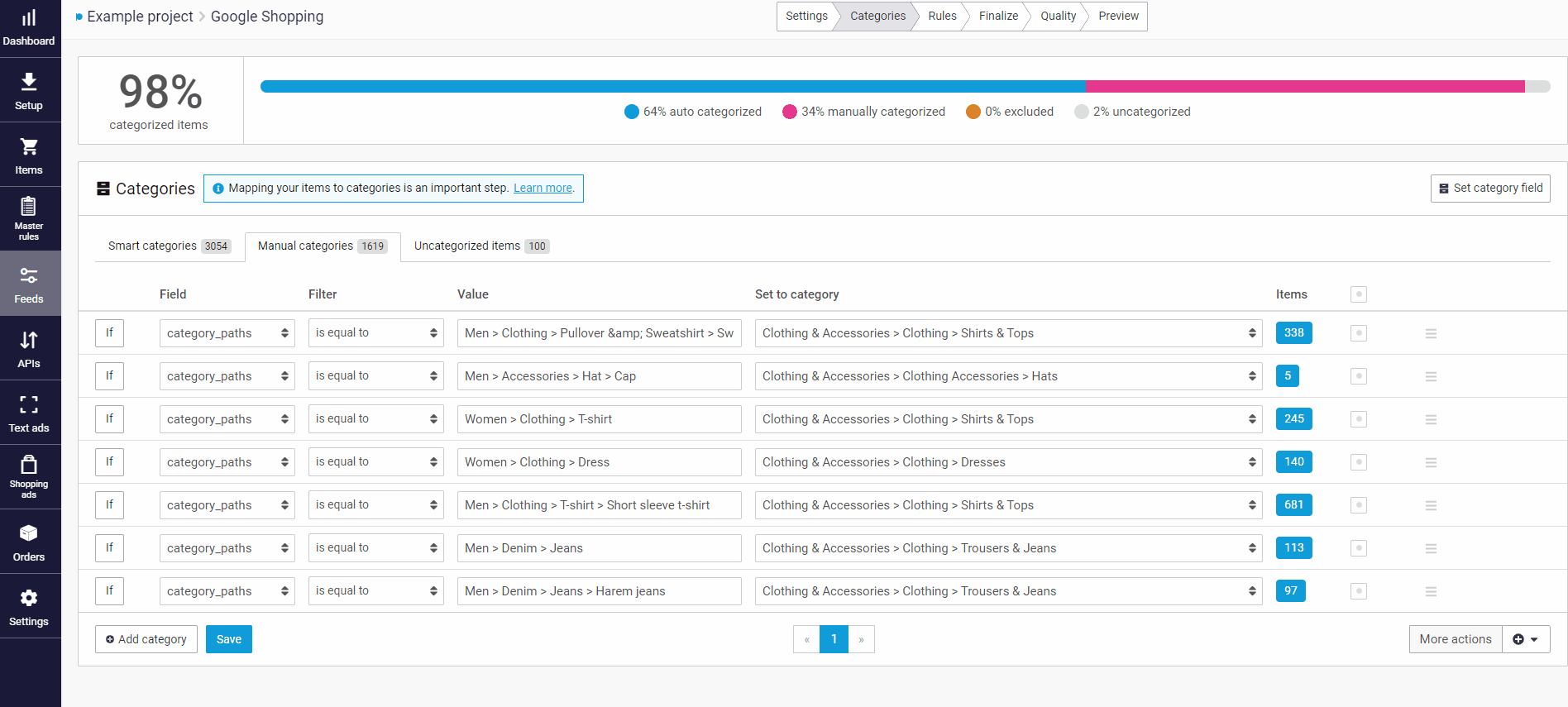 The next step is to add rules, see this page for more information.