Do you want to learn interactively when and how to categorize your items?
Learn how to create a Channacademy account in the Channable app through this
Help Center article
and start with the
Basic Feeds course
.
Smart categories are a new way to speed up the categorization process for your products. Thanks to a powerful machine learning algorithm, we made it possible for your items to be automatically matched to the most likely product category. The smart categorization feature is now available for Google Shopping, Admarkt, Adroll, Affilinet, Criteo, Daisycon, Facebook, Miinto (tsv), VidaXL, Blokker Connect! and Bol.com. We plan to develop it for other feeds and APIs soon.
How does smart categorization work?
If smart categorization is available for an export channel, you can find this at the top in the category step.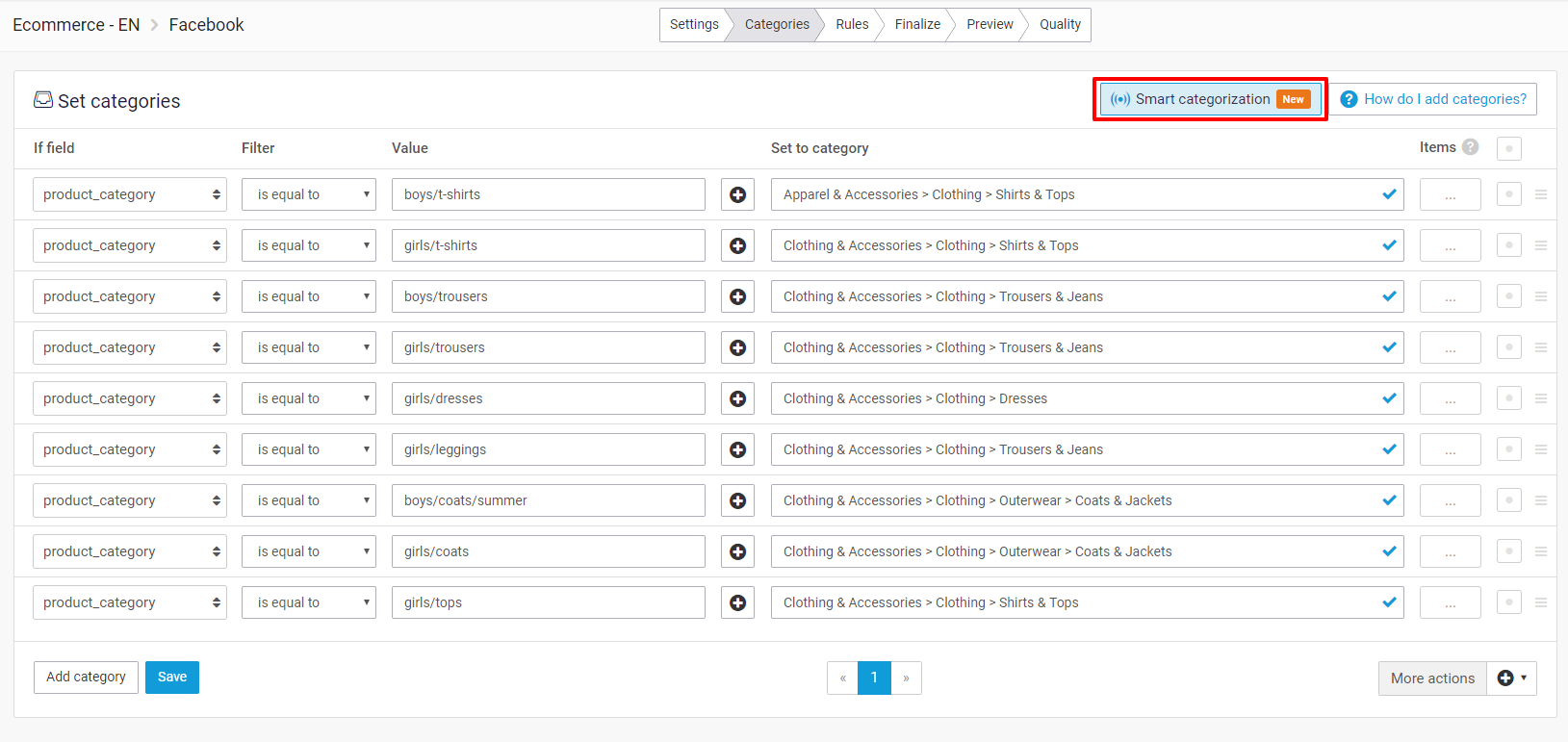 When you are setting up your (smart) categories for a channel, a smart suggestion will directly pop up for each of your products in order to place them in the most logical category. If you do not wish to use the suggested category you can override the suggestion by typing in a value for the category, as you would normally do when categorizing your products.
What the smart categorization suggestions look like in Channable: