To create Shopping ads for Google in your Google Merchant Center you can either export a feed or send your products via an API. This article covers sending ads to the Merchant Center with our Google Shopping API.

IMPORTANT: Your Shopping Ads connection might expire after using it for a while. This will result in a 'failed API' with an error message. To refresh your connection, follow the steps in this article.
1. Create a Google Merchant Center account
The first step is to create an account for the Google Merchant Center on https://merchants.google.com.
2. Create a new API in Channable
To create an API for Shopping Ads, you need a direct connection between your Channable and Merchant Center accounts. You will first need to create a new connection in Channable. To do this go to [your name top right corner] > Connections > Add connection. Click on "+ Add a new connection" and select Google Shopping and then 'Create'.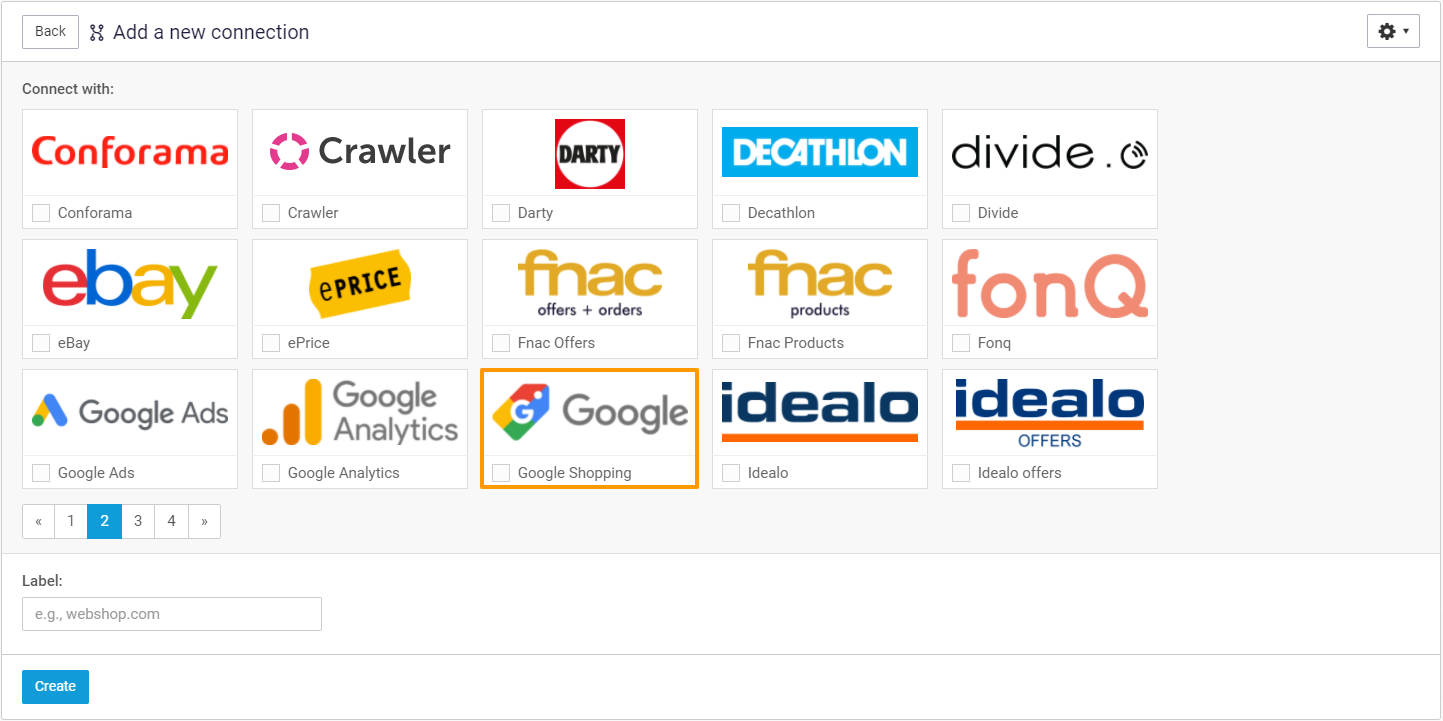 Fill in a name for the connection under "Label" and select "Connect with Google Shopping":

After this, you will be redirected to the Merchant Center which means the connection is made. Return to Channable to continue to set up your API.
Next, go to the APIs tab in the left menu in your project in Channable and click 'Add new API':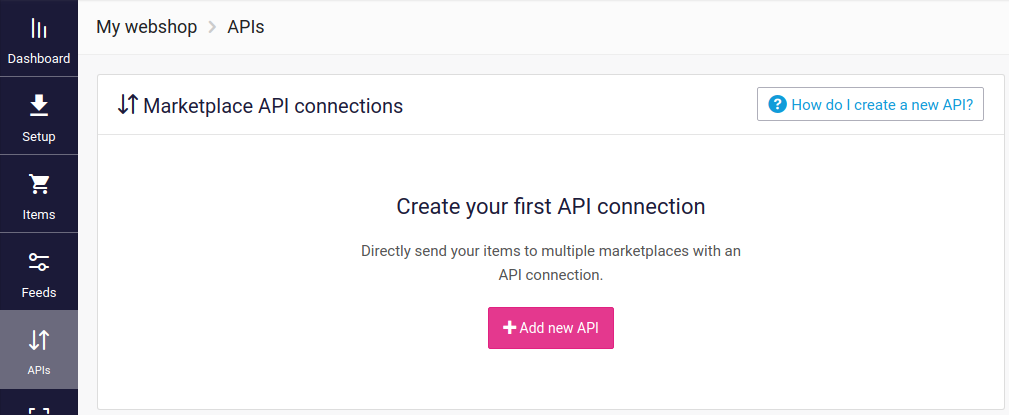 Select Google Shopping and choose the new connection you created where it states "Connect with:"
3. Set up and activate the Google Shopping API
Now you are able to set up the necessary categories, rules, and mapping. When this is all done, just activate the API in the settings to send your ads to the Merchant Center!