Used for: Rounding numbers, such as the prices of your products.
Used in: "THEN"-statements and "ELSE"-statements.
After doing calculations (e.g. adding tax or discount) with your prices, your prices may have a lot of decimals. With the round number rule you can easily round your prices back to two decimals or to a whole number. When using the round number rule you can choose how you want to round the number. The screenshots below show which options you can choose from: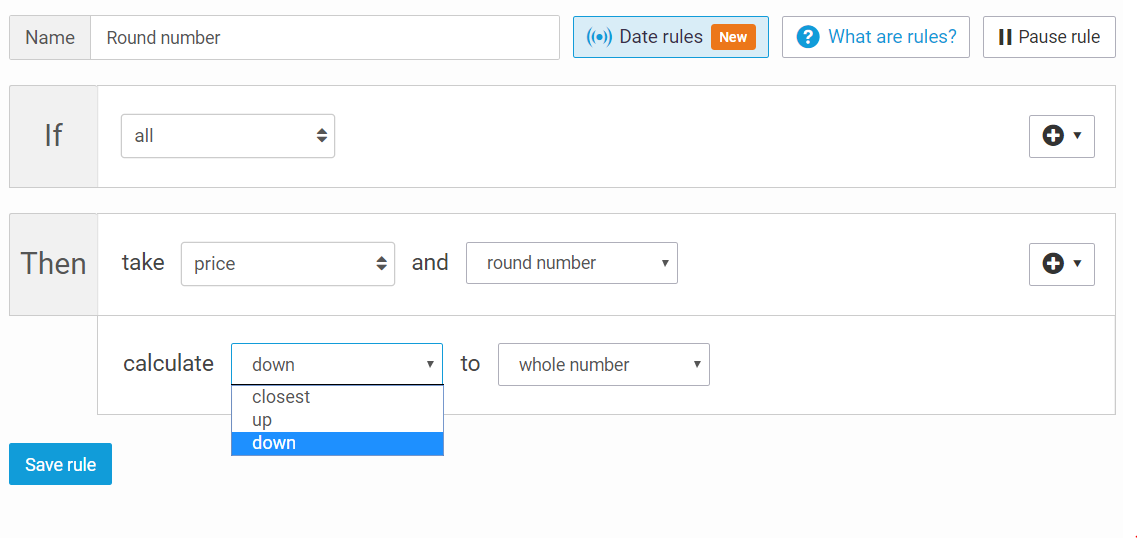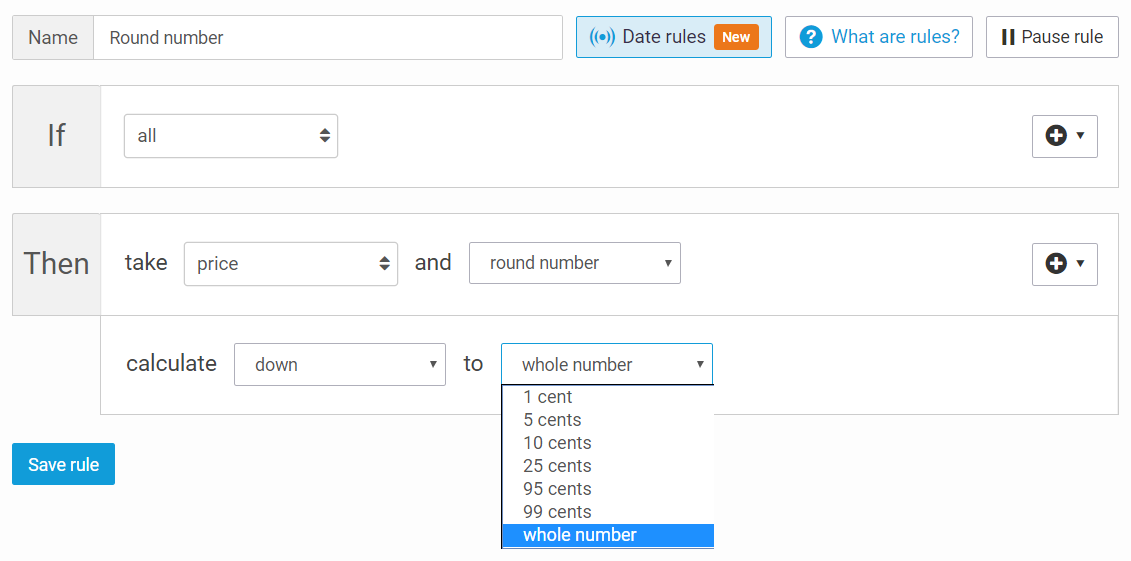 You can choose to round your numbers up, down or take the closest. If you select "closest" Channable will round your numbers in the direction that has the nearest result.
In the screenshot below we show the results of using the "closest" rounding option for every rounding value. As you can see, rounding to the closest 95 cents for a price of 9.3412 will round it down to 8.95, because 8.95 is closer to 9.3412 than 9.95.