Important
: Since this is a new feature, we are looking at ways to expand it, to make it more useful for you. If you have any feedback or examples on how you are using this data, please let us know via
this form
.
By using the repricer, you have access to powerful data, such as the prices of your competition and other factors that influence the chance to win the buy box.
We offer the option to export this data from Channable in a CSV format. This format can for example be opened via Google Sheets, Excel or Looker Studio for further analysis.
The download option can be found in the Repricer Dashboard: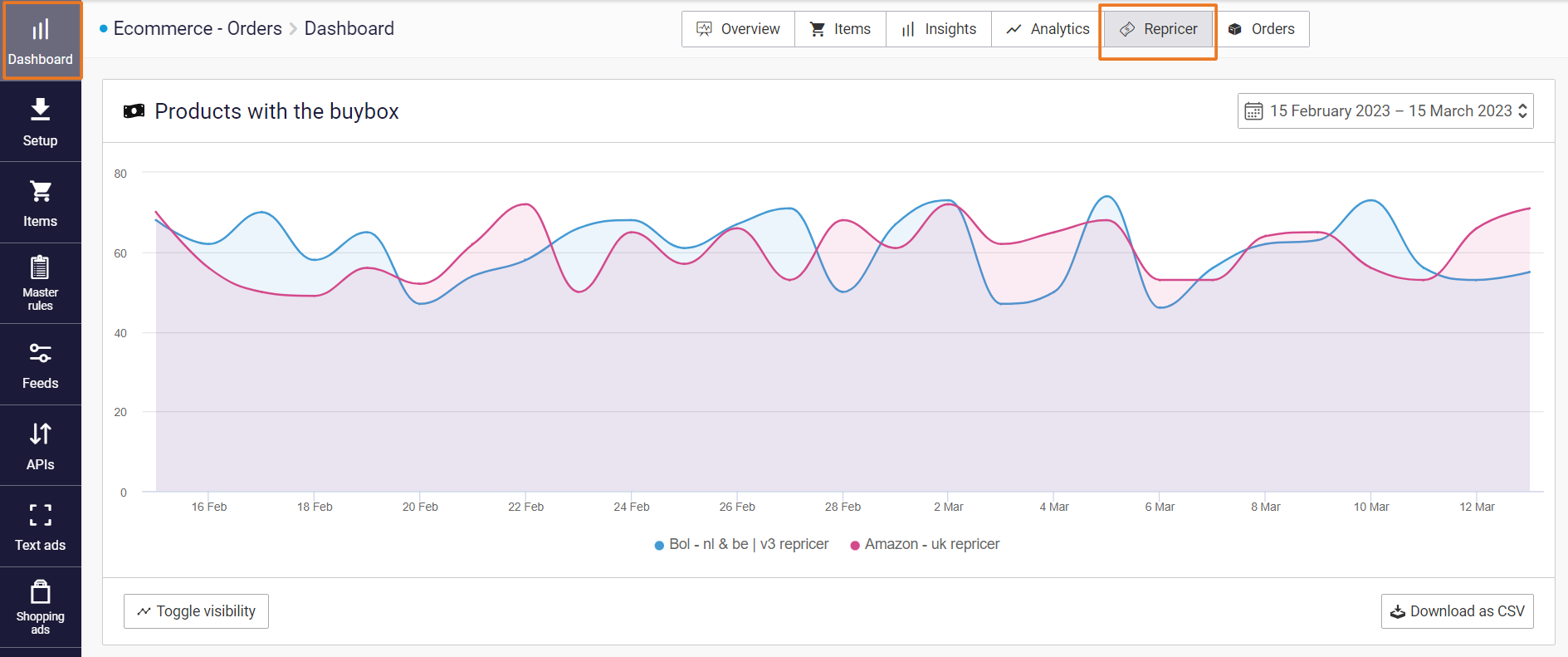 When you scroll down in the dashboard you can find the download options:

Download: Price and competitor data
This download contains data about your own offer as well as about the offers of all the competing sellers for each offer. Brand and category are also included, so you can easily filter and zoom in at specific product groups.
You can for example use this CSV to quickly check how your offers compare to competitor's offers to understand why you are (not) winning the buy box and find opportunities to improve your offer.
The CSV is generated the moment you click 'Download as CSV', so the data in the file reflects the current situation. Everything that will be generated in this CSV is summed up below:
Own offer data
ID
EAN
Price settings
Brand
Title
Category
Competing offers and own offer
Seller ID (Amazon) or Seller name (Bol.com)
Current price on the marketplace
Delivery time (Bol.com only)
Fulfillment type (Amazon only)
Rating and review count