The error
There are a number of different errors that the Quality check will show. One of the errors you can encounter has the format 'price'/'sale_price' contains invalid prices.
The Channable tool checks whether your price field has a value of at least 1 cent. If the value in the price field is 0 or lower the error will be shown.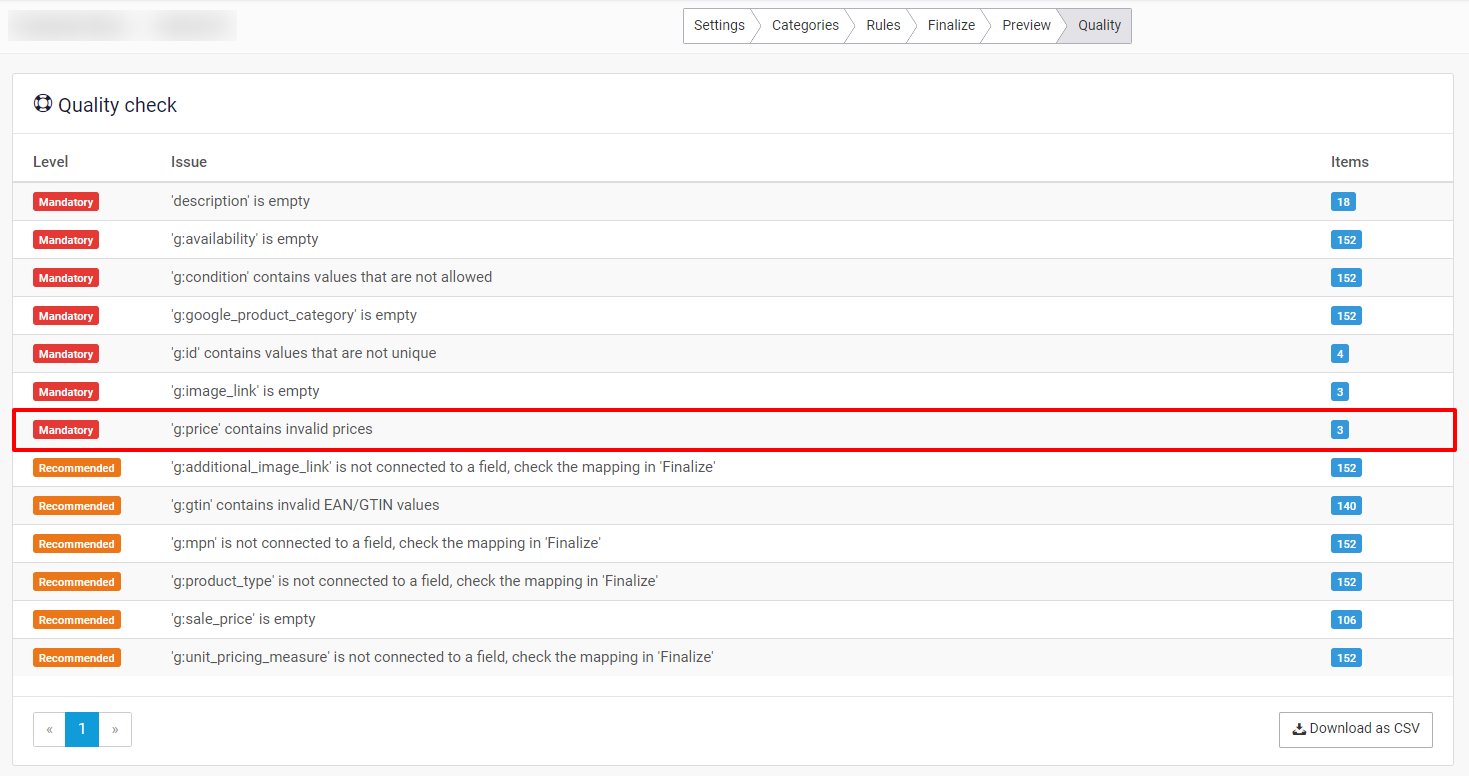 The solution
You will need to update the price information in your import file for the tool to import the correct prices and send these correct prices to the export channels. In the meantime, you can exclude items with incorrect prices by adding the following rule.