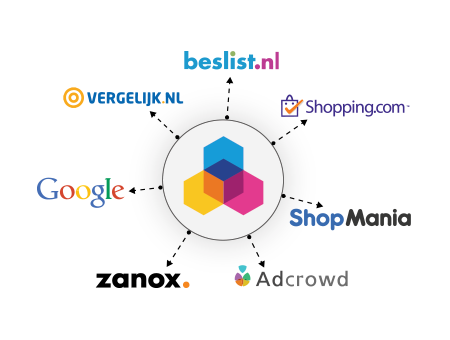 1) Adding a new feed
To create a new feed export, first select the webshop/project for which you want to create the new export feed. Next, click on the 'Feeds' tab which is located on the left hand side of the tool. To add a new export feed click on the blue button which says 'Add new feed'.
2) Selecting country, feed, market and sub-market
This will redirect you to the setting tab of the new export feed. There you can choose a name for the feed, the country to which you want to export, the export feed itself and what type of market it is you have. When you have selected a feed click continue.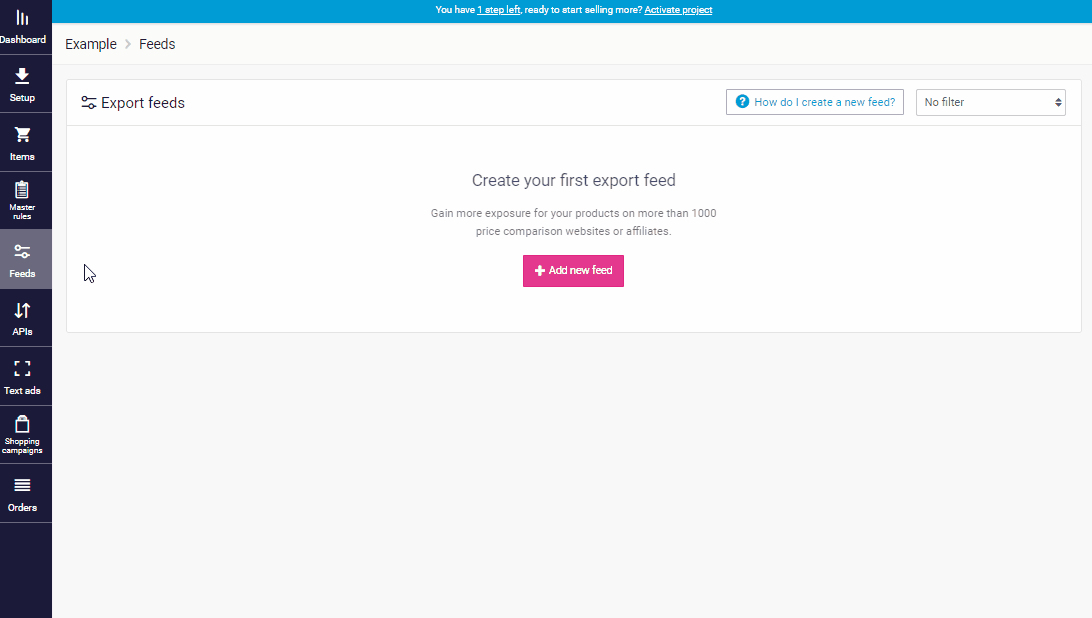 After you have completed these steps, your new export feed is created.
Note: After you click continue, you will be redirected to the categories phase of creating an export feed. You can find information about categories here.


Channacademy
Do you want to know more about setting up and activating an export feed in Channable? Our online training platform, the Channacademy, teaches you everything you need to know to start sending your first items to an export channel. Create your own Channacademy account in the Channable app. Using the other lessons, you can also start learning how to put your items on an online marketplace or how to create dynamic text ads!