This article helps you to activate and deactivate your order connection(s).
If you don't have an order connection yet, but you would like to request one, then you can request this by following this helpcenter article.
Activating your order connection
When the order connection has been set up by us, and you received an email about this from support you can activate the order connection. You can do this by navigating to Setup > Setup orders > Settings > activate order connection. From that moment on, all the open orders will be sent to your back-end.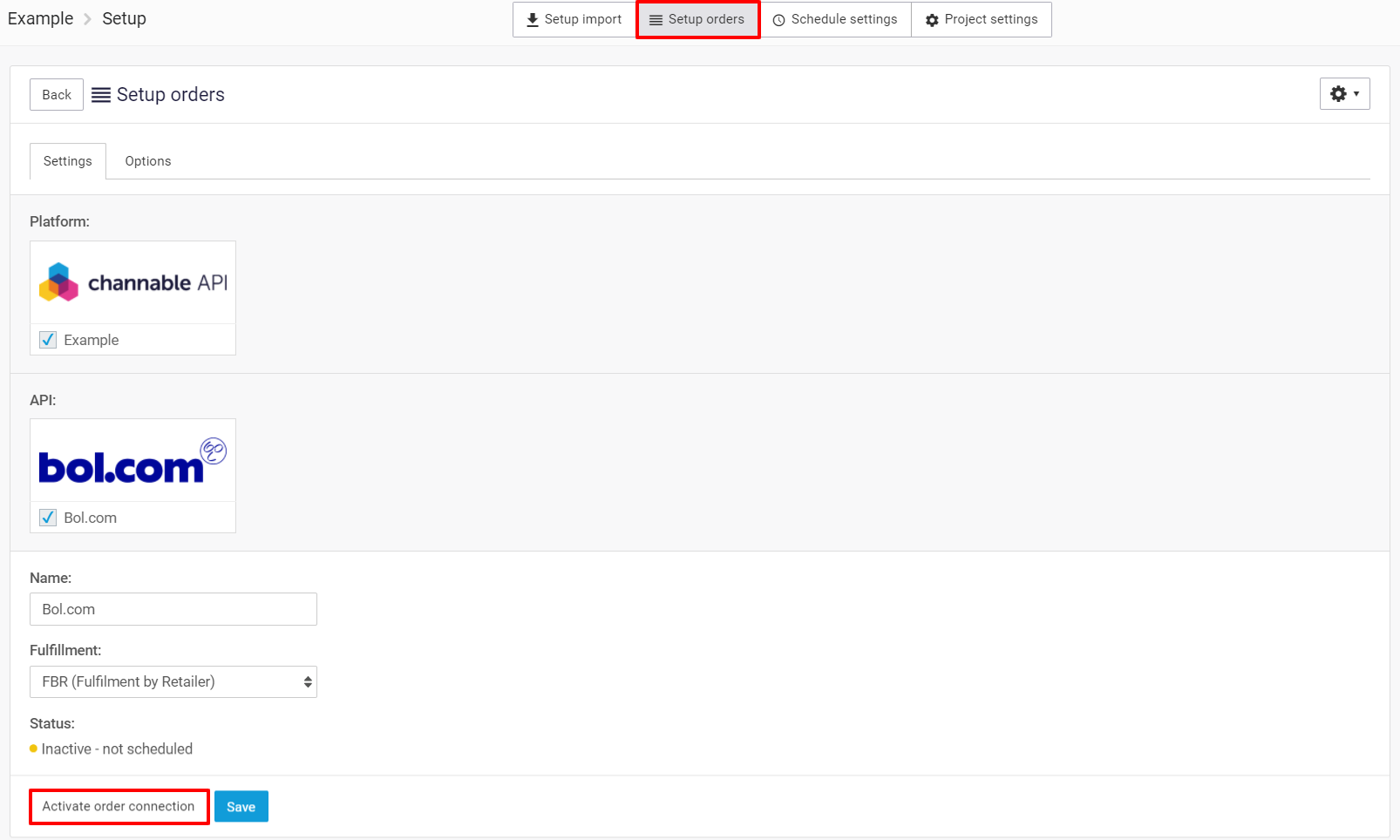 The pricing for the order connection is often already added to the subscription by us. If this is not the case and you get a pop-up, please contact our technical support! Your current usage can be found at the top right under 'Plans&Pricing'.


Deactivating your order connection
If you want to (temporarily) stop using your order connection(s), you can deactivate the order connection in the same overview as where you activated it (Setup > Setup orders > Settings > deactivate order connection).
After deactivating an order connection, you can also remove it from your subscription. To learn how to do so, read this article.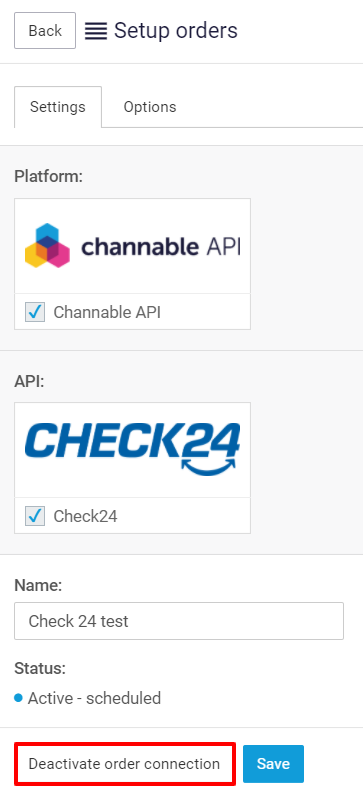 You now get the following message: