Inserting keywords is an advanced Google Ads feature that dynamically updates your Ad text to include one of your keywords that matches a customer's search terms. Then, when a customer uses one of your keywords in their search, Google Ads automatically replaces the code with the keyword that triggered your ad. This feature allows you to have one ad that appears differently to customers depending on their search terms, making your ads appear more relevant and useful.
Setup Ads in Channable

You can add the keywords to your ads in the same way as the dynamic fields and parameters.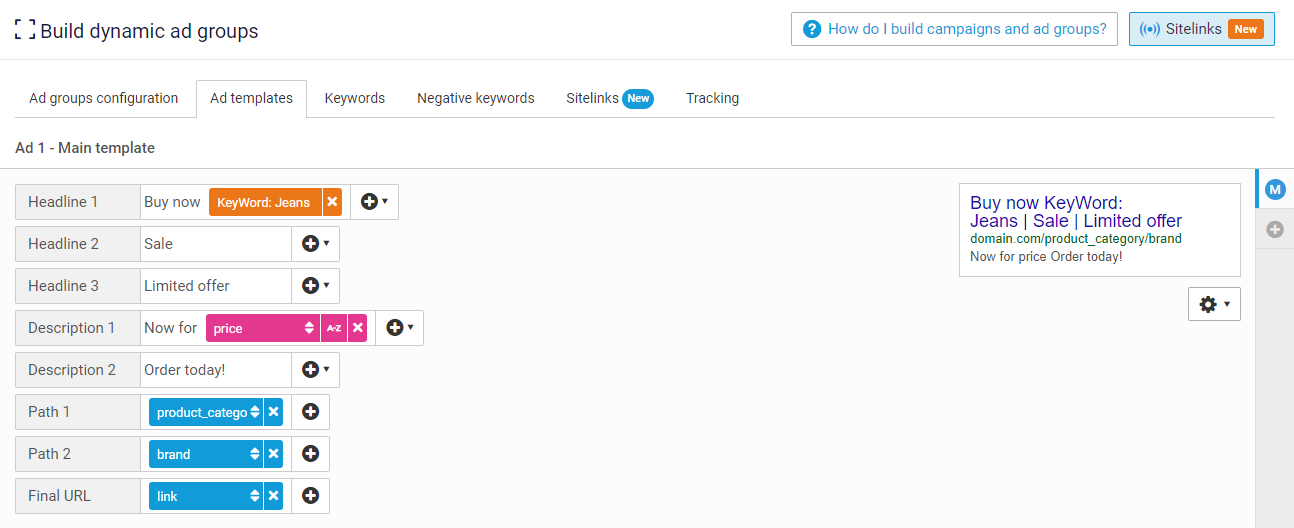 In the keyword field, you can indicate what your backup code is when the customer's search is too long for the field.