Shipping templates are used in Amazon to setup specific shipping settings. In Channable you can select for which products which shipping template should be used. For example, you can create a shipping template for products with a shipping cost and another template for products without a shipping cost. Setting up these shipping templates requires three steps:
Step 1: Create Shipping Templates in your Amazon account
Login to your Amazon seller account and navigate to Settings > Shipping Settings. Here you can create new shipping templates by clicking on the "Create New Shipping Template" button. Copy the names that you gave to your shipping templates, you will need these in the next step. For our example we could create two shipping templates called "ShippingExtraCosts" and "ShippingNoExtraCosts".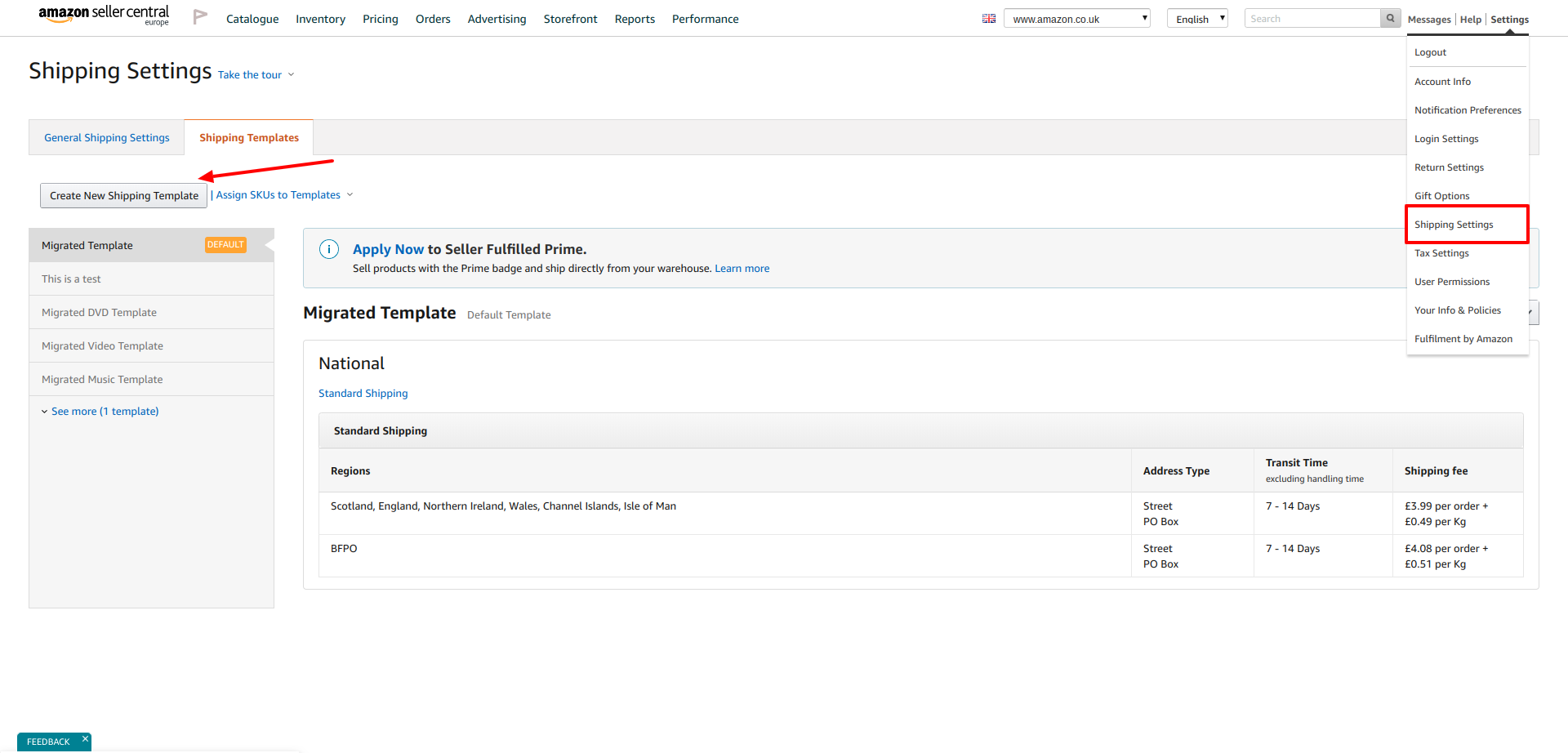 Step 2: Setup the templates with a rule in Channable
Login to your Channable account and navigate to your Amazon API. In the Rules step create a new rule in which you fill in the copied name of your shipping template in a "shipping_template" field. If you do not yet have a "shipping_template" field, add a new field in the mapping of your import. For our example, we can setup the rule below.


Step 3: Link the "shipping_template" field in the Build step
Now that we have created a rule to setup the shipping templates for all products, go to the Build step. Here, link your "shipping_template" field to the Shipping Template option and your shipping templates will be setup.