With our Amazon Ads channel, you can easily create dynamically sponsored product ad campaigns for Amazon. Sponsored ads target shopping queries or products that occupy high-visibility placements on Amazon. This article will help you get started setting up your Amazon Ads connection.
This is a help center article for Channable, the tool for product feed management and PPC automation. If you don't have an account yet,
create a free trial account
to find out how Channable can help you easily create dynamic Amazon Ads campaigns.
Do you want to interactively learn how to set up Amazon ads in Channable?
Create a Channacademy account in the Channable app using this
Help Center article,
and start with the Amazon Ads course.
Creating an Amazon Ads connection
Start by creating an Amazon Ads generator. This will hold all your Amazon campaigns for a specific country.
Since the connection manages all advertising accounts, only one connection is needed for your company to access all your countries. If you use a Manager account, all the child accounts will also be accessed with the same connection.
Step 1
Go to the Amazon Ads section of the tool and click on +Add Amazon Ads channel.
Step 2
Next, click on +Add a new connection.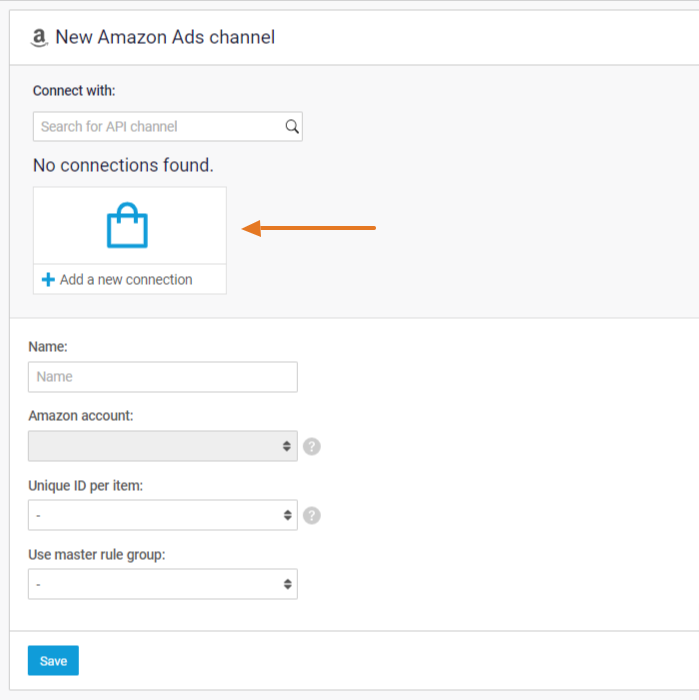 Step 3
Select Amazon Ads and give the connection a clear name. This label is an internal reference and won't be pushed to Amazon. Then, click on Connect with Amazon ads.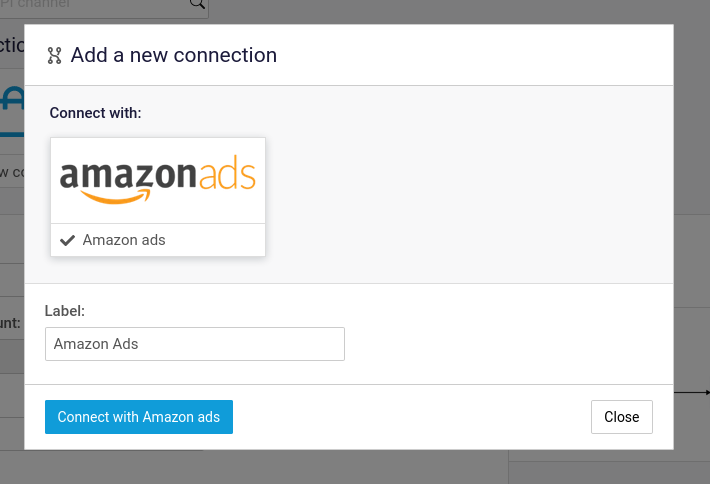 Step 4
You will be redirected to Amazon's Login with the Amazon portal. Sign into your Amazon account and accept that Channable will get access to your account for advertising purposes.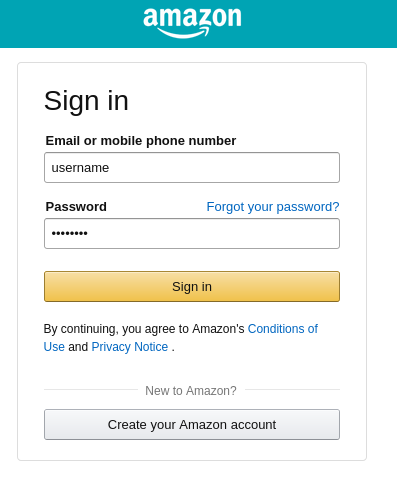 Step 5
After signing in and accepting terms you will be redirected to our tool. The Amazon Ads connection is now created and you can use the connection in your Amazon Ads channel.
You can now go to the next article to set up your Amazon Ads sales channel!