What are price extensions?
Price extensions are extensions that appear below your text ad as a price menu. They enable you to tell people more details about what your items cost. When a potential customer clicks on an item in your price menu, they are automatically directed to the information they want to know or products they want to buy.
In other words, with price extensions you are able to showcase a larger range of your items. The cost per click on a price extension is the same as for a regular ad.
Adding price extensions to your ads in Channable
To add price extensions to your advertisements, navigate to the Build step in your ad generator and you will see a new tab called Price extensions. Here you can create your price extensions. Choose the language and currency that your extensions should show, and then you can start building your price extensions! Price extensions are created on ad group level, and you can create up to 8 price extensions per ad group.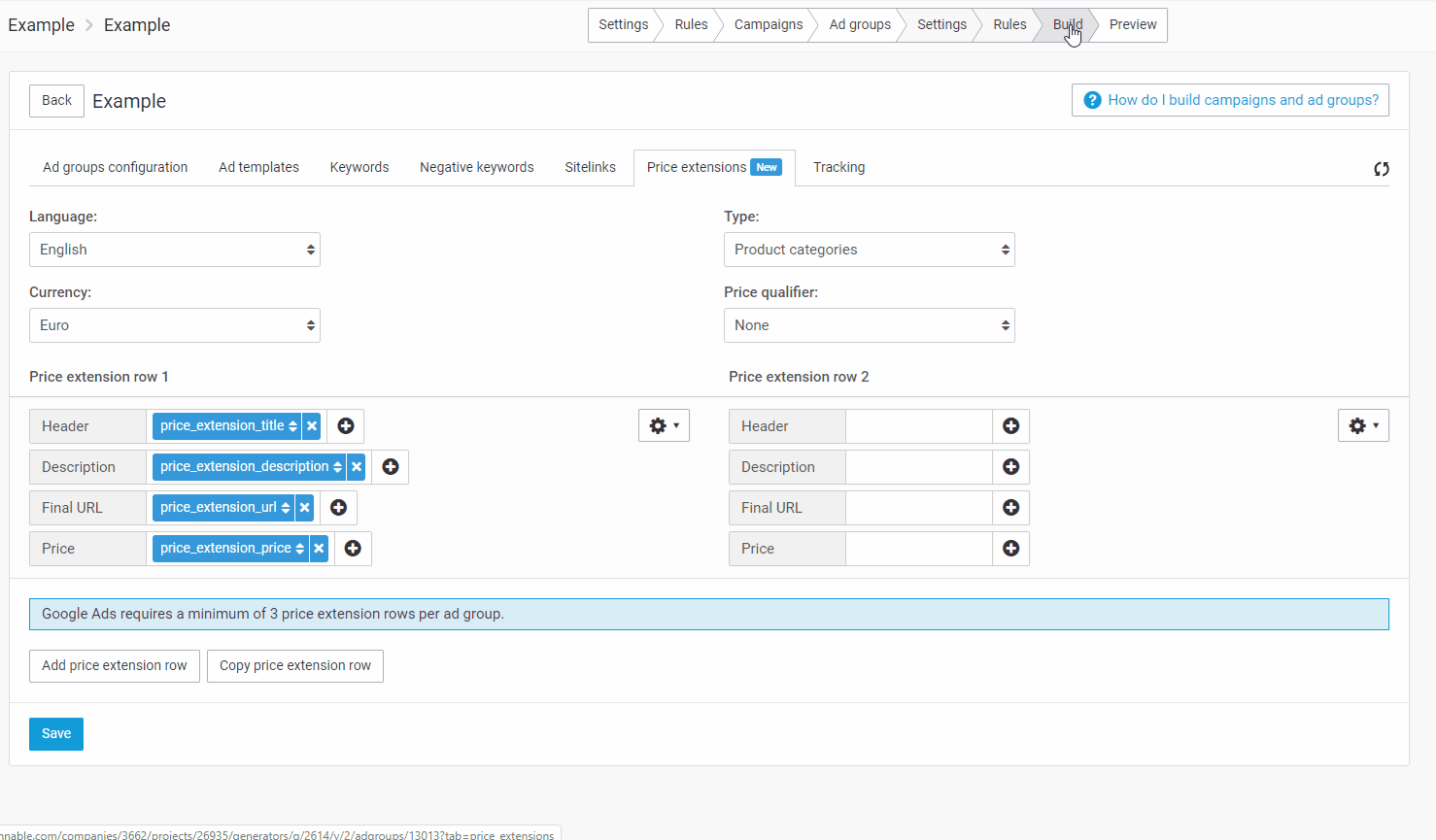 What do price extensions look like in your ad?
Each price extension consists of a header, description, price, and link. In the left section of the image you can see the setup of a price extension and in the right section you can see the corresponding components in Channable.

Below you can find an example of CheapTickets.nl containing four price extensions. The first price extensions is shown followed by the "More" button. If you click on the "More" button the rest of the price extensions will be shown.